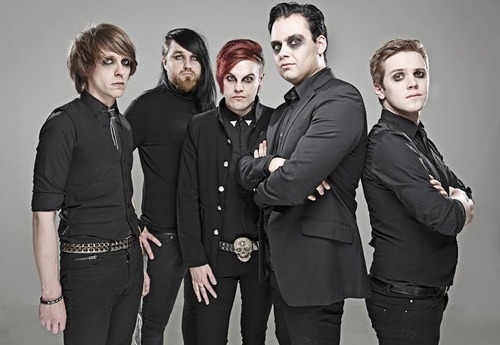 Fearless Vampire Killers have revealed details of their second studio album.
The album is called 'Unbreakable Hearts' and will be released on November 3rd, via the bands own label, Goremount Records.
The album was recorded and produced by William Control at his studio in Seattle, US. The album is arranged into four sections, each with their own feel and story to which Laurence Beveridge (Vocals) has further narrated the story. The album is a sequel to the bands debut record, 'Militia Of The Lost' and continues the concept of that album.
1) Intermission

EXILE
2) Say What You Want From Me (The Ghost You Left Behind)
3) Turn Your Heaven to a Tomb
4) Exploding Heart Disorder
5) Edge of Eternity
LOSS
6) Taste the Iron on Your Lips
7) Our Nature's Unnatural
8) Dream of You
9) Brave the Night
RECOVERY
10) In Wondrous Rage
11) Neon in the Dance Halls
12) Batten Down the Hatches
13) Maeby
WAR
14) Unbreakable Hearts
15) Remember My Name
16) Lucifer's Shroud
17) City Falls to Dust