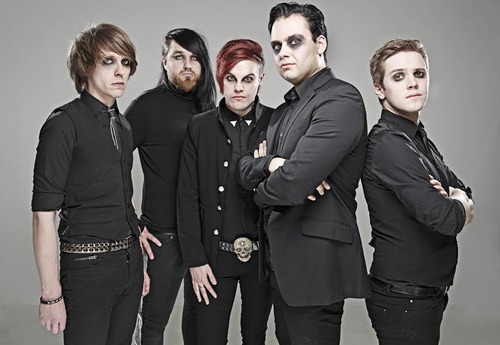 Fearless Vampire Killers have launched their own social networking site – 'The Obsidian Bond'.
The platform will allow fans to subscribe and receive unlimited exclusive content, including one track a week from their forthcoming album that can be streamed in its entirety for one week only to 'Obsidian Bond' users.
Users can also get access to exclusive video content, new lyrics and guitar tabs, podcasts and updates from the band themselves and also a chance to earn an FVK currency to utilise on the platform, to climb up the ranks within the platform, and earn rewards and more exclusive material/experiences.
In additional news, the band have announced a Halloween headline show at The Dome in Tufnell Park on November 1st with the release of their second album scheduled for November 3rd.
Finally the bands new video for 'Neon In The Dancehalls' can be viewed by clicking read more.