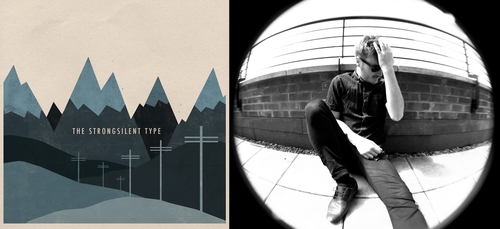 Next Monday (8th July) The Strong Silent Type (ex-Jumping Ships' Michael Williams) releases his self-titled EP, and to give fans a preview of what to expect, we've teamed up with Williams to exclusively stream a track titled 'Replenish.'
The Strong Silent Type sees Williams drawing from influences such as Elliot Smith, Jesse Lacey, Andy Hull, The Cure, The National and Elbow.
The release of the EP will be preceded by Williams performing at Alcopopalooza on 6th July.
'The Strong Silent Type' by The Strong Silent Type is released digitally on 8th July and physically on 22nd July through Glass Bottom Records.
The Strong Silent Type: Facebook|Twitter|Soundcloud
Want to stream a song or video or offer a free download through Already Heard? Get in touch at [email protected].