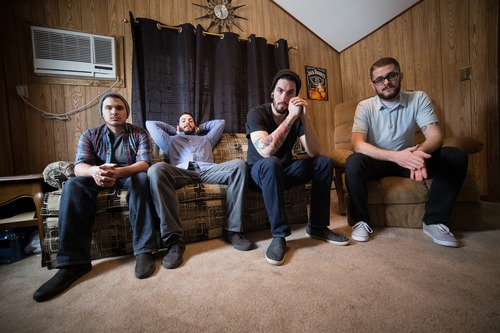 With comparisons to Taking Back Sunday, The Wonder Years, and The Swellers, Massachusetts quartet Traditions are one of the most exciting emerging US pop-punk act right now.
Their debut EP, 'Cycles' set to drop on March 11th via Take This To Heart Records, we're proud to be giving you an exclusive stream of 'Eyes Of A Man' from the EP.
With its punchy and bold approach and thought-provoking lyrics, we're sure you'll be hearing a lot more about Traditions in the future.
Read our interview with Traditions here.
'Cycles' EP by Traditions is released on 11th March on Take This To Heart Records.
Traditions links: Facebook|Twitter
Want to stream new music or a video or offer a free download exclusively through Already Heard? Get in touch at [email protected].