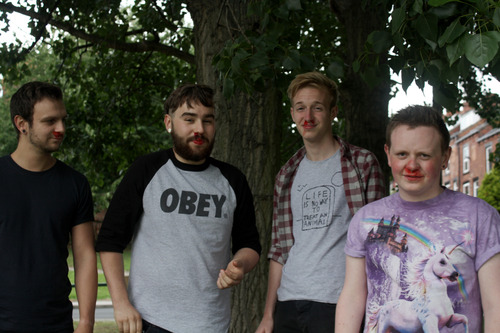 Today we're proud to be streaming the new EP from Yorkshire riff merchants NOSE.
'Sick Fills Dude!' is set to be released next Monday (25th November) through Seawall Records and sees the quartet follow up shows alongside Wot Gorilla? And Post War Glamour Girls.
NOSE will be playing an EP launch show on 25th November at Sigma (under the Cask) in Scarborough. Support comes from Classically Handsome Brutes and Los Bas.
Want to stream new music or a video or offer a free download exclusively through Already Heard? Get in touch at [email protected].