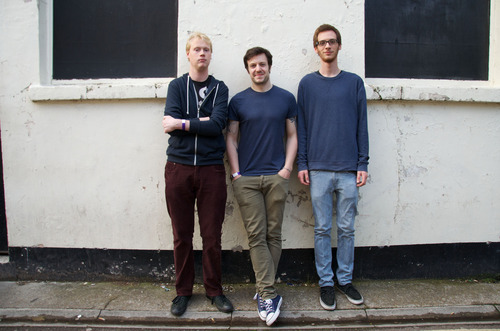 We get plenty of submissions everyday from bands asking us to listen to their music, be those bands big or small and it's quite a big task for our small team. However, every so often, there's a band who sticks out and we have to do a little bit more.
Fitting this bill is Noyo Mathis; post hardcore meets emo meets indie meets math rock. On first listen we fell in love and knew that 'Endure' needed to be heard. So, exclusively from our hearts to yours is the new EP by your new favourite band.
You can listen to the stream below and check out the gang at the following tour dates:
September
Thursday 18th – JT Soar, Nottingham
Saturday 20th – The Parish, Huddersfield
Monday 22nd – The Boiler room, Guildford
Tuesday 23rd – The Pomfret Arms, Northampton
Wednesday 24th – The Hatchet, Bristol
Thursday 25th – GWDIHW, Cardiff
Friday 26th – The Green Door Store, Brighton
Saturday 27th – The Alma Arms, Portsmouth
Sunday 28th – The Old Blue Last, London
October
Friday 3rd – The Flapper, Birmingham
'Endure' by Noyo Mathis is out on the 15th September.
Noyo Mathis links: Facebook|Twitter|Bandcamp
Want to stream new music or a video or offer a free download exclusively through Already Heard? Get in touch at [email protected].