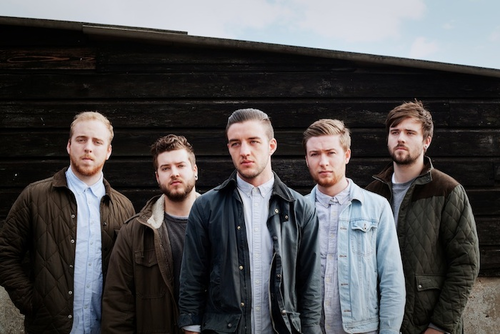 Today we're proud to be premiering the new album from UK post-metal five-piece Echoes. 'The Pursuit' is set to be released this coming Monday (March 24th) and sees Echoes produce a complex, expansive and emotionally-driven slices of post-hardcore.
For Fans Of: Mogwai, Cult of Luna, Explosions in the Sky, Devil Sold His Soul
With the album producing such heart wrenching angst and despair, the Winchester band have also given us a track-by-track to give us an insight into what 'The Pursuit' is all about.
Empty Lungs
This track relates to new beginnings and a fresh start. It is about looking at yourself and wanting to instigate a positive change.
Leaving None Behind
This was the first track we wrote for the album and at that point we weren't sure about what message we wanted to project as a band. This, in turn, stands out from the rest of the tracks lyrically. It is about being in a bad place in your life and having no will to go on.
The Pursuit
This is the title track of the album. We look at this track as the 'ballad' on the record because it tells a story of a romance between two people that are still figuring things out. It was written towards the end of the writing process and I think it is a perfect example of our sound and what to expect from us in the future.
Honour Lost
This is the second single we released. It is a tribute to men and woman who have fought and died for a worthy cause. It raises the question that mankind may have changed and all aspects of honour and decorum have been lost.
Rivers
One of the most positive tracks on the album, 'Rivers' is a wish for people to grab life by the balls and be the best they can be.
For What It's Worth
This is our favourite track as a band because it has such a high emotive drive behind it. The track builds and builds and is so much fun to play live. Lyrically the track is about inner demons and conquering personal struggles.
Wooden Hearts
This song takes the perspective of a father. It is about how having a child is the catalyst to be the best you can be.
Safe It Seems
A personal favourite of mine, 'Safe It Seems' is about feeling lost and asking for something or someone to help you through.
Navigate
The only instrumental track on the album navigate was originally written on piano and in the studio we decided to give it more of a post rock feel. Navigate is the calm before the storm.
See & Believe
This track is the grand finale. It projects the ethos of the whole band. Its final lyrics are "rising up, to rise above, learning to live, then living to love" and that's that is a message that flows though out all of the tracks.
'The Pursuit' by Echoes is released on 24th March.
Echoes links: Website|Facebook|Twitter|Tumblr|Instagram
Want to stream new music or a video or offer a free download exclusively through Already Heard? Get in touch at [email protected].