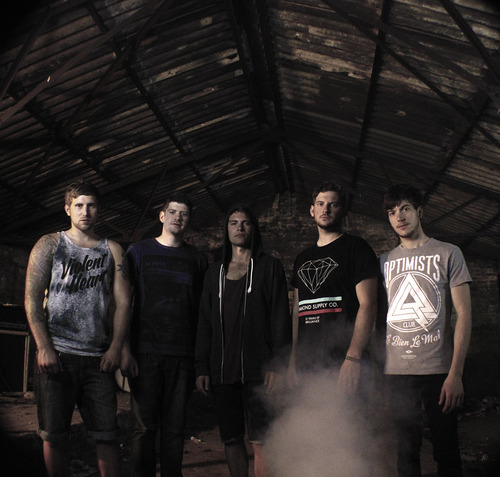 Next month Already Heard is teaming up with Dead Press! to host the UK headline tour from Berkshire metal quintet Atlases.
To give you a preview of the tour, we're pleased to be streaming the bands recent 'Upbringing' EP in full. Filled with immaculate riffs and breakdowns, Atlases brand of metalcore is firmly in the mould of Architects and Bring Me The Horizon.
For Fans Of: Parkway Drive, Of Mice & Men, Architects, Bring Me The Horizon
Atlases' Already Heard-sponsored tour kicks off on Friday May 23rd, and they will be joined by emerging metalcore act Prolong The Agony.
May
Fri 23rd Meze Lounge, Newport
Sat 24th Killie Festival, Kilmarnock
Sun 25th Pivo Pivo, Glasgow
Tue 27th Static, Swansea
Wed 28th The Shed, Leicester
Thu 29th The Sanctuary, Basingstoke
Fri 30th Birdcage, Portsmout
Sat 31st Snooker Club, Newbury
'Upbringing' by Atlases is out now.
Atlases links: Website|Facebook|Twitter
Prolong The Agony: Facebook|Twitter
If you would like Already Heard to promote your tour/show or set up an exclusive strew, send an e-mail to [email protected] for more information.