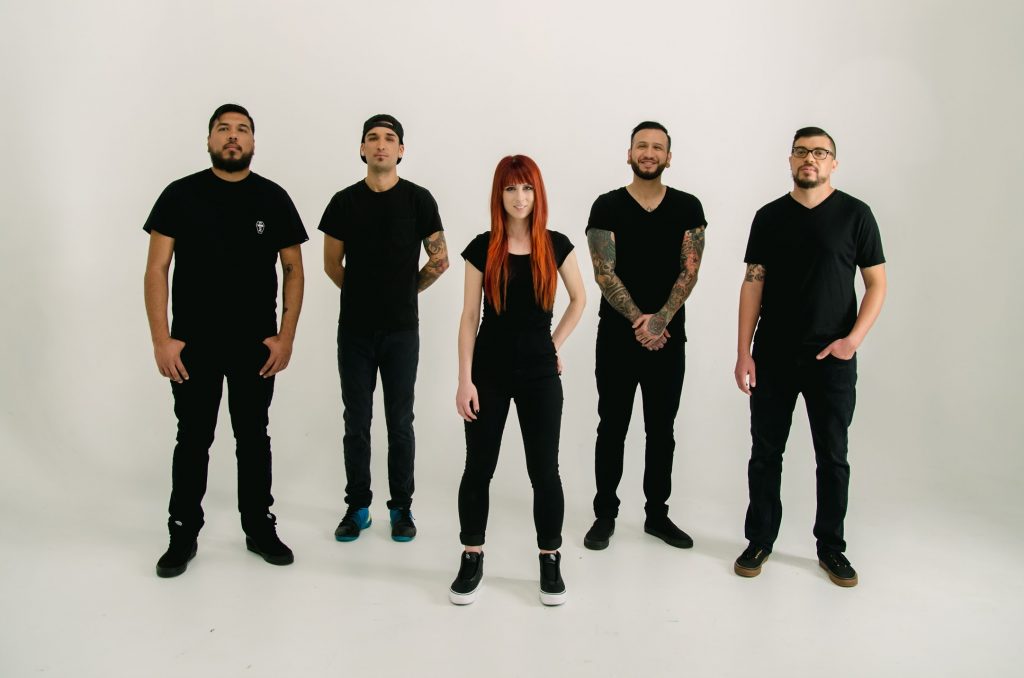 Hailing from Austin, Texas, meet feisty pop-punk upstarts Gold Steps. In less than 18 months, the quintet hasn't wasted any time getting down to business. Debut EP, 'Louder Than Words', laid down a marker with its pulsating mix of heavy pop-punk and soaring hooks courtesy of Liz Mauritz.
While appearances at So What? Music Festival and SXSW and alongside The Ataris, Aaron Gillespie, Ace Enders, Forever Came Calling and more have fine-tuned their sound.
Tomorrow, Gold Steps return with their second EP, 'Incandescent'. While the chugging hooks rear their heads throughout, songs such as 'Exit The Apologist', 'Vacancies', and 'Suckerpunch' play to their strengths.
Joined by husband Zach Duarte (lead guitar), Elias Perez (rhythm guitar), Erasmo "Raz" Garcia (bass), and Roger Steadman (drums), Mauritz and company show growth on 'Incandescent' with Liz's mental health troubles serving as the lyrical catalyst.
"These songs reflect my mental state at different points of my life in the last year: fiercely refusing to give up in the face of adversity; struggling with my sense of purpose outside the band; and glimpses of hope that I was 'getting better,' just to knock myself out again with self-esteem issues," says the vocalist.
Even though Mauritz's detailed experiences of anxiety, self-harm and panic disorder weave in and out its seven songs, 'Incandescent' shows she, and her bandmates, are coming out at the other end with a bright future.
As part of our ongoing routine for exposing up-and-coming bands, we're premiering 'Incandescent' in full.
'Incandescent' EP by Gold Steps is released on 25th May.
Gold Steps links: Facebook | Twitter | Instagram
Gold Steps have also partnered with nonprofit HeartSupport to spread awareness and reduce stigma around mental health issues, addiction and self-harm.
---
Do you have a new video or release you'd like to premier on Already Heard? If so contact Sêan Reid to find out more.
---
If you have enjoyed reading this article and would like to help us produce more content and promote more great new music, please consider donating to our Patreon page.