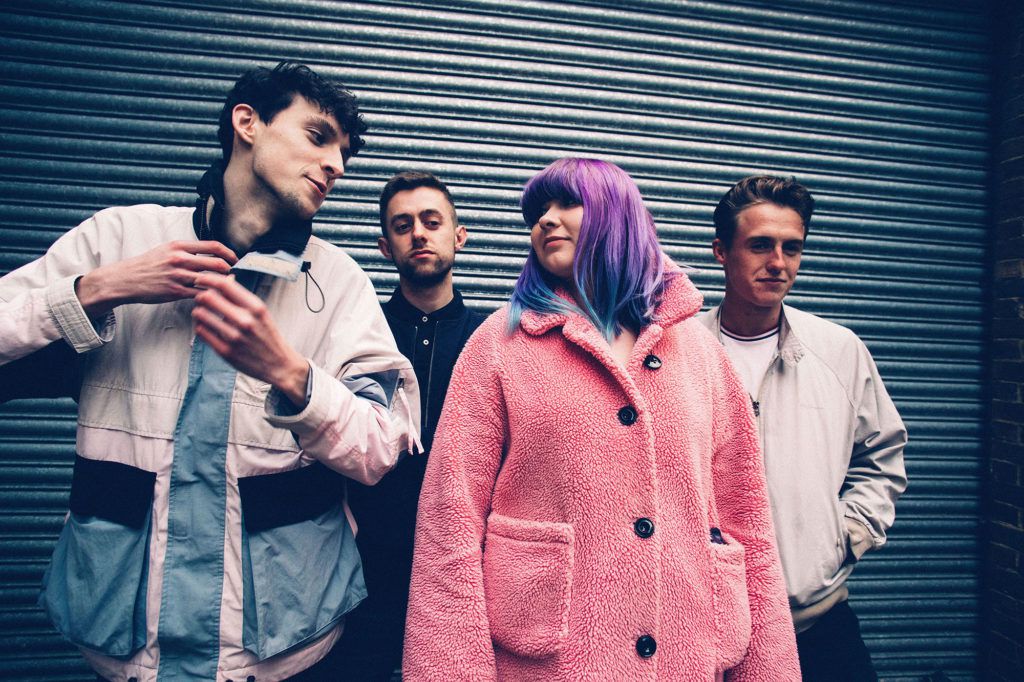 Ever since launching Already Heard over seven years ago, we've always taken great pride in giving exposure to emerging talent, and today is no different. Based out of Guildford, The Dabhands look to leave an impression with their sturdy brand of alt-rock.
With comparisons to Yonaka, Wolf Alice, The Amazons, the quartet's new EP, 'Bad Apple', aims to showcase their hook-driven sound with punchy melodies. It sees The Dabhands join up with independent label, Rose Coloured Records. Having previously released music from itoldyouiwouldeatyou, Patrons, Hora Douse and Parachute for Gordo, RCR has an impressive track record of discovering emerging talent early on.
Set for release on May 31st, 'Bad Apple' is a thoroughly DIY effort written and produced by the band. Its arrival comes off the back of a few difficult years for the four-piece. Nevertheless, having found a home on Rose Coloured Records, The Dabhands now see the light at the end of the tunnel.
Look out to hear more from The Dabhands in the coming weeks, ahead of the release of 'Bad Apple'.
'Bad Apple' EP by The Dabhands is released on 31st May on Rose Coloured Records.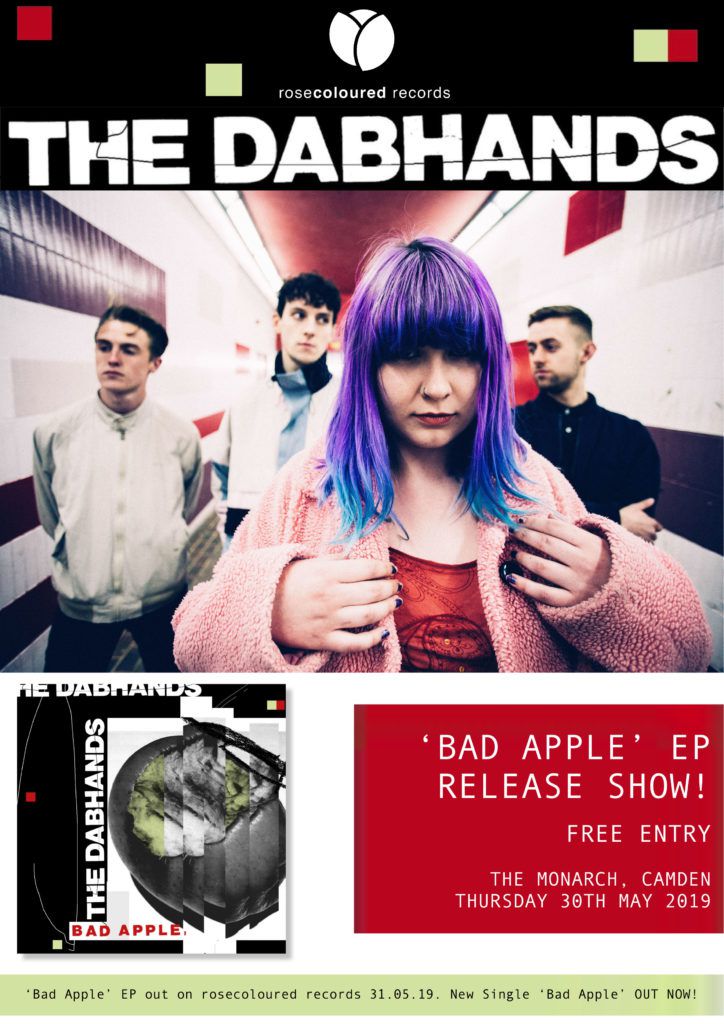 The Dabhands will mark the release of 'Bad Apple' with a free EP release show at The Monarch in London on May 30th. Further details can be found here.
The Dabhands links: Facebook | Twitter | Instagram
Rose Coloured Records links: Website | Facebook | Twitter | Instagram
---
Do you have a new video or release you'd like to premier on Already Heard? If so contact Sêan Reid to find out more.
---
If you have enjoyed reading this article and would like to help us produce more content and promote more great new music, please consider donating to our Patreon page.