In the next part of our Download Festival preview interviews, we speak to Adam Masters from The First.
With powerful melodies, vicious guitar lines and memorable choruses, Cambridgeshire rockers The First are making their Download debut on the Red Bull Studio stage.
Having just unleashed their new single, 'Love. Regret. Forgive. Forget.' a fiery rock onslaught with monstrous riffs and soaring vocals, the quintet are preparing to release their new album ('Take Courage') and Download marks the beginning of what is sure to be a busy few months for the Kings Lynn band.
Are you heading to Download? What bands are you excited to see? Let us know on our Facebook page or on Twitter.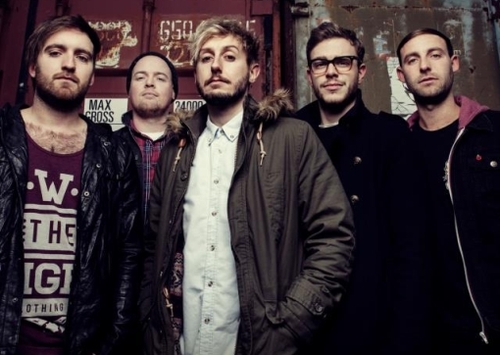 Already Heard: Can you tell us your name and role in the band?
Adam: Hi I'm Adam and I play bass and sing in The First.
AH: Why should fans check you out at Download?
Adam: People should check us out at Download because it's the perfect set to blow all the cobwebs out and get ready for the last day of Download!
AH: What can we expect from your set?
Adam: This set is filled with old favourites and new bangers that will get rid of everyone's hangovers from the night before.
AH: What other bands are you looking forward to seeing?
Adam: I'm looking forward to 30 Seconds to Mars and our Destroy Everything label mates – I Divide.
AH: What are your memories of previous Download Festivals?
Adam: Sadly I'm a Download virgin but I'll tell you when I get back.
AH: Do you have anything else you'd like to say?
Adam: Shameless plug: please everyone check out our new single 'Love. Regret. Forgive. Forget.' out now on iTunes!
Catch The First at 11:40am on the Red Bull Studio Stage on Sunday 16th June.
The First links: Facebook|Twitter
Our full coverage of Download Festival 2013 can be found here.
Words by Sean Reid.