As our preview coverage of next weekend's Download Festival continues as we catch up with Adam Vygus of Page 44.
Following the recent release of their All That Changes, Stays The Same,' the Birmingham rockers are set to play their third Download Festival in a row with a set that promises to be energetic and filled with soaring guitars and upbeat harmonies. Vocalist and guitarist Adam Vygus told us more.
Are you heading to Download? What bands are you excited to see? Let us know on ourFacebook page or on Twitter.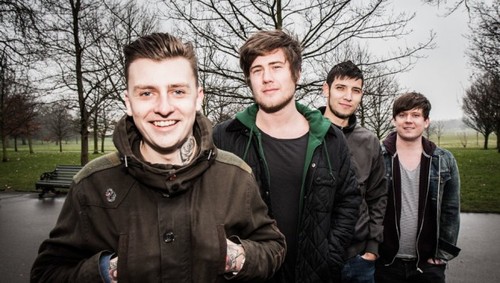 Already Heard: Why should fans check you out at Download?
Adam: People should check us out at Download because we are veterans now this is out 3rd consecutive year so we know what to expect and we will be putting on an energetic show that you will definitely enjoy.
AH: What can we expect from your set?
Adam: We will be playing peoples favourite songs from our album with a lot of energy.
AH: What other bands are you looking forward to seeing?
Adam: I'm really looking forward to seeing Jimmy Eat World on a big stage, I love that band and without them there probably wouldn't be a Page 44. I'm also looking forward to fellow Red Bull Bedroom Jam winners I Divide opening the second stage on the Saturday. They are a great band and nice guys and just know they are going to smash it.
AH: What are your memories of previous Download Festivals?
Adam: They have always been good memories. Have been twice before and played twice last year was just surreal opening the second stage. That stage is huge and we played to tens of thousands, still one of my favourite band memories looking out into that field as the sun came out.
Catch Page 44 at 16:00pm on the Red Bull Studios Live Stage on Friday 14th June.
'All That Changes, Stays The Same by Page 44 is available now.
Page 44 links: Facebook|Twitter
Our full coverage of Download Festival 2013 can be found here.
Words by Sean Reid.