Whilst we've been highlighting some of the younger, emerging UK bands playing Download this weekend, the Donington-based festival has a long history of hosting some of rock's legendary bands. This year festival-goers will see Thin Lizzy's Scott Gorham, Ricky Warwick, Damon Johnson, and Marco Mendoza teaming up with former MegaDeth and Alice Copper drummer Jimmy DeGrasso to form Black Star Riders.
The US-based hard rock group are set to play the main stage on Saturday where they will showcase their recent debut album, 'All Hell Breaks Loose.' A thick-skinned, through and through rock record that confidently combines the band members experiences perfectly. Tracks like 'Bloodhsot' and 'Bound For GLory' are edgy with a hint of catchy, classic rock.
Here's guitarist Damon Johnson with a couple of words of what we can expect.
Are you heading to Download? What bands are you excited to see? Let us know on our Facebook page or on Twitter.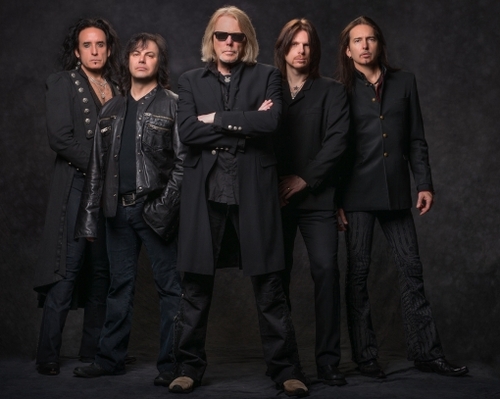 Already Heard: Can you tell us your name and role in the band?
Damon: Damon Johnson, guitarist and songwriter.
AH: Why should fans check you out at Download?
Damon: Because our debut album is chock full of great lyrics and lots of screaming guitars.
AH: What can we expect from your set?
Damon: Black Star Riders rock and Thin Lizzy roll.
AH: What other bands are you looking forward to seeing?
Damon: Queens Of The Stone Age and the Maiden!
AH: What are your memories of previous Download Festivals?
Damon: Having Rick Nielsen pierce my skull with a thrown guitar plectrum.
AH: Do you have anything else you'd like to say?
Damon: Thank you for having us!
Catch Black Star Riders at 13:20pm on the Main Stage on Saturday 15th June.
Black Star Riders 
links: Facebook|Twitter|Official Website
Our full coverage of Download Festival 2013 can be found here.
Words by Sean Reid.