As our preview coverage of next weekend's Download Festival continues as we catch up with Black Dogs' Gollo.
Having shared the stage with the likes of Bring Me The Horizon, Feed the Rhino and more recently Hatebreed, for Northern metallers Black Dogs, Download Festival is the perfect stage for the up and coming band. 
As they prepare for the release of their debut album on Destroy Everything later this year, expect the quartet to bring ferocious angst and insanely heavy riffs, as Black Dogs are certainly a band to check out early on Sunday afternoon.
Vocalist Gollo briefly spoke to Already Heard to tell us what we can expect.
Are you heading to Download? What bands are you excited to see? Let us know on our Facebook page or on Twitter.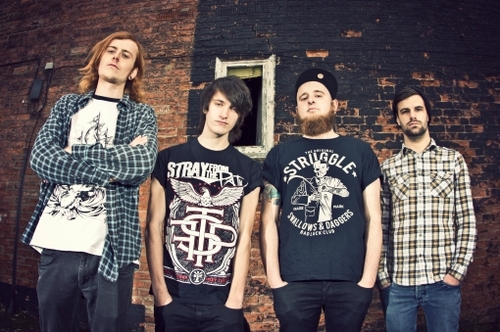 Already Heard: Can you tell us your name and role in the band?
Gollo: My name is Gollo and I'm the vocalist.
AH: Why should fans check you out at Download?
Gollo: We're the band you should start your Sunday with, no questions. We're not clashing, we'll be in a nice dry tent and we've been told that we are very much a "live band."
AH: What can we expect from your set?
Gollo: Raw aggression and fat riffs.
AH: What other bands are you looking forward to seeing?
Gollo: Way too many to list this year, the line up is cracking – all the headliners, Mastadon, Motorhead, The Hives, The Ghost Inside, to list a few.
AH: What are your memories of previous Download Festivals?
Gollo: It's always a smash up, hopefully this year the weather will be there too!
AH: Do you have anything else you'd like to say?
Gollo: Debut album,'Grief' drops later in the summer, keep your eyes peeled for our new single 'Hellhole' out in July!
Catch Black Dogs at 13:10pm on the Red Bull Studio Stage on Sunday 16th June.
Black Dogs links: Facebook|Twitter|Tumblr
Our full coverage of Download Festival 2013 can be found here.
Words by Sean Reid.