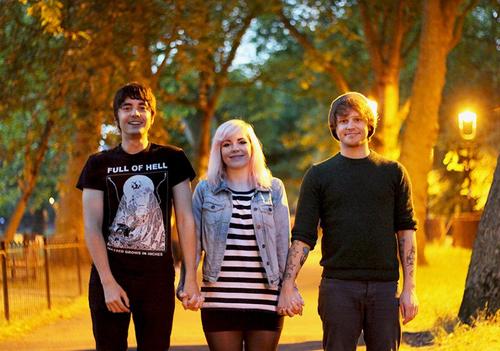 London indie punks Doe have announced the release of 'First Four', a collection LP of their first four releases.
The album will be released on 12" vinyl in early October on Specialist Subject Records. Pre-orders for the record will be announced soon on the Specialist Subject website.
The band will also be releasing a 7" split with Vancouver post punks Taxa on Clue #2 Records, due for release early next month. The songs on this release won't be available on 'First Four' however.
You can also catch the band at the following UK dates with Bangers and Pale Angels.
September
30th The Cavern, Exeter
October
1st Sticky Mike's Frog Bar, Brighton
2nd The Lughole, Sheffield
3rd Sin City, Swansea
4th The Joiners, Southampton (Early – WTFest)
4th The Montague, London (Late)