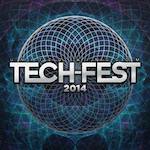 The second announcement for the 2014 UK Tech-Fest has been made and sees the likes of Devil Sold His Soul, Chimp Spanner, The Algorithm,, and Martyr Defiled being added to the 4 day festival.
Other names announced today are Destiny Potato, Alaya, David Maxim Micic, Eumeria, Now, Voyager, Shields, No Sin Evades His Gaze, Noise Trail Immersion and Doomed From Day One.
UK Tech-Fest takes place at the Showground in Newark, Nottinghamshire from July 10th to 14th.
Weekend tickets cost £59.99 (+£20 for camping) and are on sale now from Ticket Script.