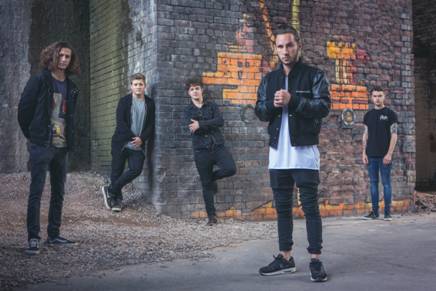 Birmingham five piece Cytota have announced Griffin Dickinson as their new singer. The band are currently writing new material, with a preview expected to be released before the end of the year.
The vocalist made the following comment about joining the band:
"I've known the Cytota dudes since we first toured together, about 5 years ago now. So when I got the call asking if I wanted to try out as the new vocalist, it was an opportunity I had to seize. With the debut Album coming up there is so much potential, I'm really excited about the future with these dudes; this is just the beginning!"
Dickinson will make his live debut with the band when they support Crossfaith next month. Coldrain will also be supporting.
November
17 Bristol, Anson Rooms
18 Brighton, Concorde 2
20 London, Koko
21 Birmingham, The Library @ The Institute
22 Newcastle, University
23 Glasgow, Garage
24 Manchester, Academy 2