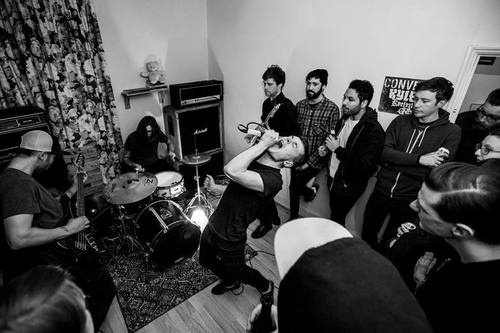 Cornwall prog-screamo quartet Crows-An-Wra have released pre-orders for their new album 'Kalopsia'.
Recorded by Lewis Johns, the album can be pre-ordered on 12" vinyl at Wolf Town DIY and Barley Regal Records in the UK, ADAGIO830 in Europe, and Middle-Man Records in the U.S.
The album also can be heard in full on the band's bandcamp, or you can hear it by clicking read more.
<a href="http://crows-an-wra.bandcamp.com/album/kalopsia" data-mce-href="http://crows-an-wra.bandcamp.com/album/kalopsia">Kalopsia by Crows-An-Wra</a>