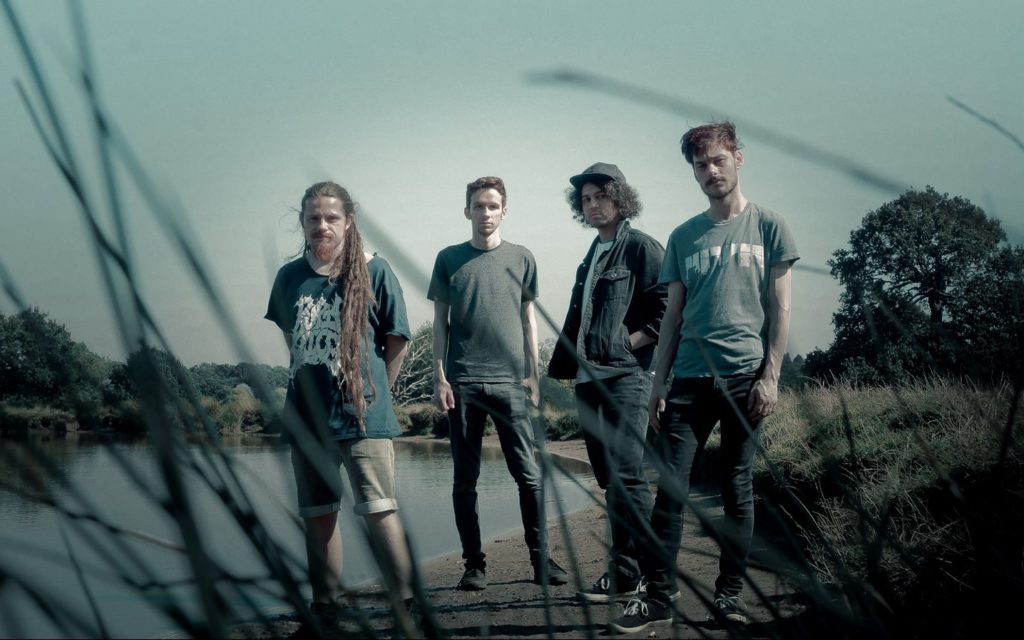 Earlier this month, rising London quartet Crevassian made their mark with the release of their self-titled EP. In case you missed our premiere of it, then you'll know that Crevassian firmly have their foot in the post-metal spectrum. Their blend of towering, distorted guitars and subtle cinematic soundscapes are brilliantly executed.
Nevertheless, they're just the latest in a long line of bands to be attached to the post-metal tag. However, it seems they're not ashamed by the association. So much so, we asked Crevassian to curate a playlist of essential post-metal bands, highlighting a selection of noteworthy songs along the way.
Red Sparowes
A fairly concise Red Sparowes track ('A Hail of Bombs') in both the titles word count and the songs track length, but no less exploratory and dynamic in equal measure. Members of this band have also gone on to do great things, particularly Emma Ruth Rundle with Marriages.
If These Trees Could Talk
The combination of the odd time grooves and the tremolo picking definitely scratch both our collective progressive and post itches at the same time. If These Trees Could Talk continue to evolve in a mature and interesting fashion.
Cult of Luna/Julie Christmas
'Mariner' is an album worthy of the phrase "a match made in heaven". Julie's vocals add a new level of sinister indignance to Cult of Luna's music, whilst the synth layers do wonders for the texture of the song.
The Ocean
At this point, The Ocean are a household name in the post-metal world. You think you've got this song ('Rhyacian') all figured out until it just explodes around the six-minute mark kind of out nowhere whilst also making complete sense. It's really hard to achieve big dynamic changes in such a fashion, and they most definitely have done here.
Amenra
No one does build ups like Amenra, and this is one of the best examples of that. The energy that Amenra summon by the end of 'Boden' is gargantuan and monolithic, but not before they have you anticipating every single note for minutes on end. 'Boden' sums up the satisfying nature of the often long and linear approach of post-metal perfectly.
Rosetta
The atmosphere Rosetta have created across their discography is very identifiable and idiosyncratic, and 'Wake' is a great example of this. However, the atmospheres are always backed up by great riffs that are then tied together by Michael Armine's harsh vocals.
Isis
Another rhythmically stimulating track here from probably one of, if not the most known post-metal band. This song ('Stone to Wake a Serpent') goes to a lot of places but always smoothly, just winding its way here and there, which makes the title quite fitting.
Neurosis
Can there really be a post-metal list without the inclusion of Neurosis? Well, the inclusion of 'Water is Not Enough' on this list does not buck the trend. Although a cut from 'Through Silver In Blood', or 'Enemy of The Sun' are apt when talking about the roots of post-metal – the output of Neurosis post-2000, prove that they still remain standard bearers in the genre. The sheer weight of this track and consistency of 'Given To The Rising' are undeniable!
'Crevassian' EP by Crevassian is out now.