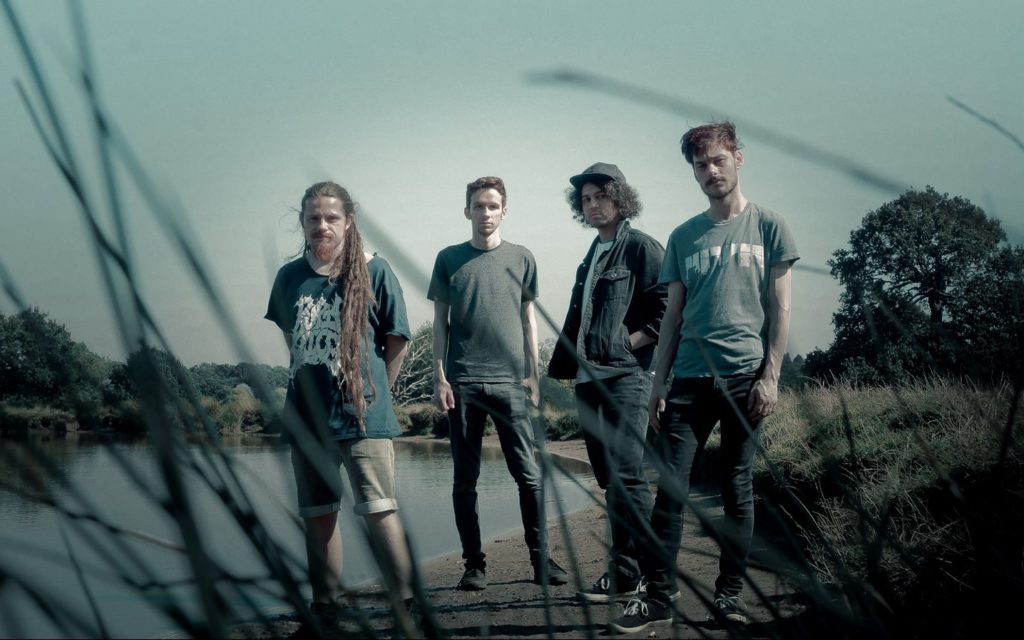 Since their formation in 2015, Croydon quartet Crevassian have been honing a form of instrumental post-metal that incorporates prog tendencies and euphoric arrangements, that instantly have you gripped.
With a couple of singles to their name, Crevassian are releasing their self-titled debut EP this Friday. Consisting of four tracks stretched across 25 minutes, 'Crevassian' draws from the influence of Cloudkicker and This Will Destroy You resulting an atmospheric and groove-ridden EP. As our exclusive stream of 'Crevassian' below shows, the instrumental group have brilliantly blended an urgent, technical, and at times, heavy sound with the occasional tranquil spell.
Opening track 'Tempest' is a chugging and icy number while 'Those Forever Ghost' thrives on its with a hypnotic delivery as rhythm guitarist James Humphries, lead guitarist Cody Gaffney, bassist Luke Fabian and drummer Nick Povey combine to create one almighty impressive showing. 'Firmament' sees them head in a stirring, technical direction with subtle atmospherics giving a cinematic feel. The (almost) ten-minute finale, 'Summit', allows all for of them to individually shine.
'Crevassian' EP by Crevassian is released on 7th December.
Crevassian links: Facebook | Twitter | Instagram | Bandcamp
Do you have a new video or release you'd like to premier on Already Heard? If so contact Sêan Reid to find out more.
---
If you have enjoyed reading this article and would like to help us produce more content and promote more great new music, please consider donating to our Patreon page.