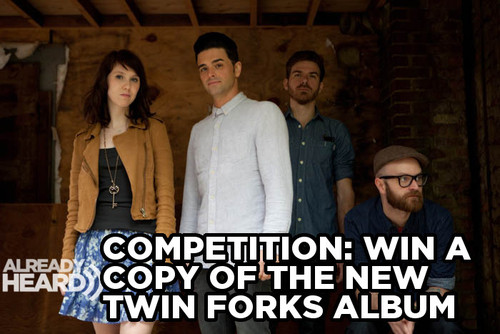 After receiving a five star review last month, next Monday sees the UK release of Twin Forks' self-titled debut album.
With members coming from bands such as The Narrative and Bad Books and fronted by Chris Carrabba of Dashboard Confessional and Further Seems Forever, 'Twin Forks' is a charming folk/Americana with Carrabba signature songwriting prowess at it centre.
Already Heard has teamed up with the band to give away 3 copies of the album.
The contest has now ended.
'Twin Forks' by Twin Forks is released 17th March on Dine Alone Records.