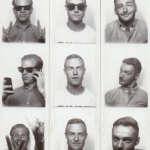 Instrumental band Brontide have announced a run of early 2013 shows in Scotland. The brief run will see the trio take a break from recording their second album.
The follow up to 'Sans Souci' is set to be released in 2013. Brontide have posted two studio video updates, which can be viewed by clicking read more.
January
2nd – Tunnels, Aberdeen
3rd – Beat Generator Live, Dundee
4th – Nice n Sleazys, Glasgow
5th – Bannermans, Edinburgh
Further info can be found at BrontideTheBand.com.