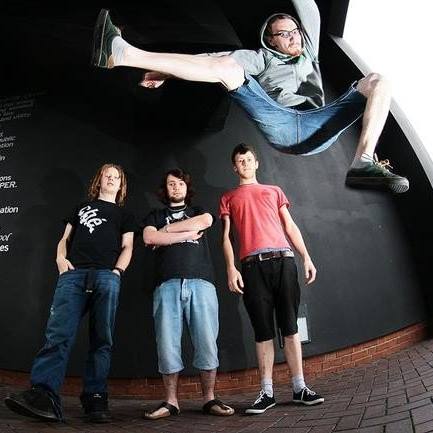 Beloved and missed math rock band Blakfish are streaming the demos for their unfinished second album over at Musical Mathematics for 24 hours.
This is the second time in the space of two years that Musical Mathematics have streamed these songs. The demos feature no vocals, but provide an instrumental insight into the direction of the band's unfinished record.
Based in Birmingham, Blakfish were active from 2000-2010. They released several EPs plus their critically acclaimed debut album 'Champions' in 2009. In February 2010, whilst on tour with Biffy Clyro, vocalist/guitarist Sam Manville announced his departure and immediately left the band.The three remaining members, guitarist/vocalist Thomas Peckett, bassist Richard Lee and drummer Robert Wisely, would go on to form &U&I. A final show at The Flapper in Birmingham on 19th March 2010 featured the remaining members play Blakfish songs for the final time. Friends from others band, including Toby Hayes of Shoes And Socks Off and Meet Me in St. Louis, Steven Bachelor and Richard Buckley of Shapes, and members of The James Cleaver Quintet, fill in for Manville's vocal and guitar parts for the show.
You can hear the demos exclusively at Musical Mathematics.