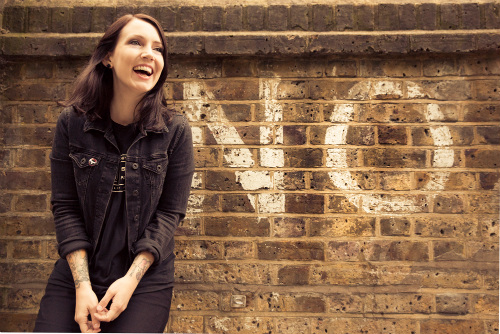 Canadian folk singer Billy the Kid has announced that Xtra Mile Recordings will be handling the UK release of her new album 'Horseshoes & Hand Grenades', out on the 8th September.
The record was produced by Frank Turner, who plays on the record alongside The Sleeping Souls drummer Nigel Powell.
Billy will also be playing a few UK headline shows in the next couple of months.
The UK shows are as follows:
August
29th Birdcage, Bristol
31st Brudenell, Leeds
September
1st The Castle, Manchester
3rd The Black Heart, London
The tracklisting for the new album is as follows:
1. 'Phone Bills'
2. 'Riverbank'
3. 'The Satellites + I'
4. 'Science'
5. 'The Quarry'
6. 'This Sure as Hell Ain't My Life'
7. 'Chelsea Rose'
8. 'Back to You'
9. 'Virginia'
10. 'Lord Let Me'
11. 'Thoroughfare'
12. 'Walkin' Around Hotel Blues'
13. 'Young + On Fire'
In the meantime you can listen to the album's opening track and first single 'Phone Bills' by clicking read more.