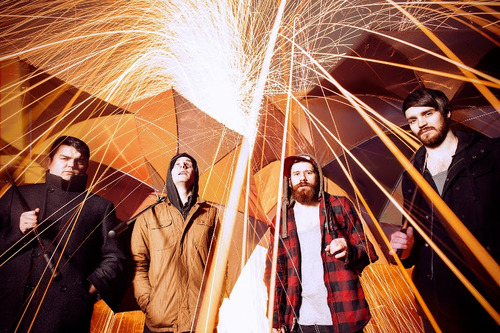 Nottingham hardcore mobsters Baby Godzilla have released their brand new single 'The Great Hardcore Swindle'.
The single is the first release by a non-Enter Shikari artist on the Ambush Reality label. This also sees the start of a series of singles released by the label in the form of digital downloads and physical, double A-Side, coloured vinyl 7"s.
For instance, with Baby Godzilla's new single, the A-side features the original, produced by Matt Peel (Pulled Apart by Horses, Eagulls), whilst the AA-side features a remixed version by Shikari Sound System.
Click read more to view the music video for Baby Godzilla's new song.