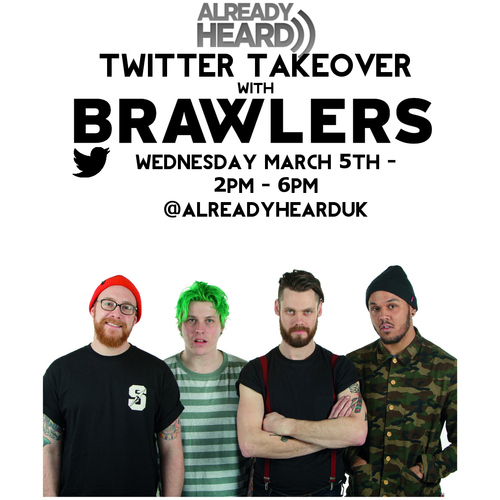 Tomorrow afternoon we will be handing over the reigns of our Twitter account to Harry George Johns from Brawlers who are this weeks "Recommends" featured band.
The Leeds quartet release their fantastic debut EP this week on Alcopop Records and Harry will be taking over the Already Heard Twitter account from 2pm.
Don't forget to follow Already Heard on Twitter – @AlreadyHeardUK.
'I Am A Worthless Piece of Shit' by Brawlers is out now on Alcopop Records.