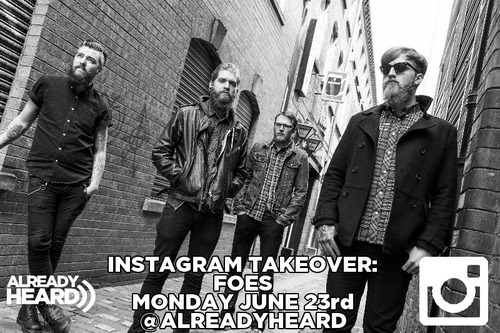 Liverpudlian post-punk's F.O.E.S. (Fall of Every Sparrow) are currently out on a UK headlining tour, supporting their recent 'Ophir' EP. Joining them is Scottish prog-alt outfit Atlas:Empire.
Tomorrow (Monday June 23rd), F.O.E.S. will be heading to Glasgow, and as they will be documenting the day by taking over Already Heard's Instagram page.
June
22 Dundee Non Zero's
23 Glasgow 13th Note
24 Liverpool Maguires
25 London Old Blue Last
26 Exeter Cavern
27 Basingstoke Sanctuary
28 Workington Lounge 41
You can follow Already Heard on Instagram @AlreadyHeard.
'Ophir' EP by F.O.E.S. is out now.