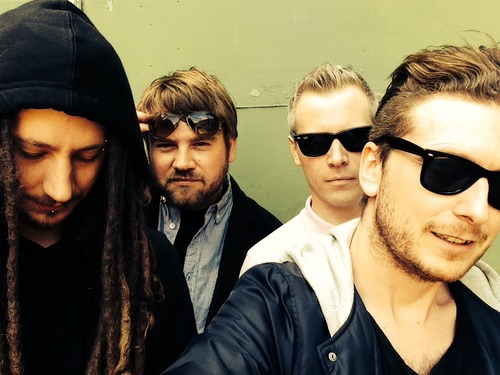 Last month London five piece Suzerain released their latest double A-Side single, 'Dark, Dark / Manhattan'. The double header sees the quintet take a
darker more industrial sound compared to their previous releases.
Today Already Heard is pleased to be premiering the video for 'Manhattan' from the double A-Side single. The video can be viewed below and the track is an atmospheric number that is reminiscent of bands such as Nine Inch Nails and Tool.
Suzerain are currently putting the finishing touches to their second album, which is expected to be released in early 2015.
'Dark, Dark / Manhattan' by Suzerain is available digitally now and will be released on 12" vinyl in September via Brainzone.
Suzerain links: Website|Facebook|Twitter
Want to stream new music or a video or offer a free download exclusively through Already Heard? Get in touch at [email protected].