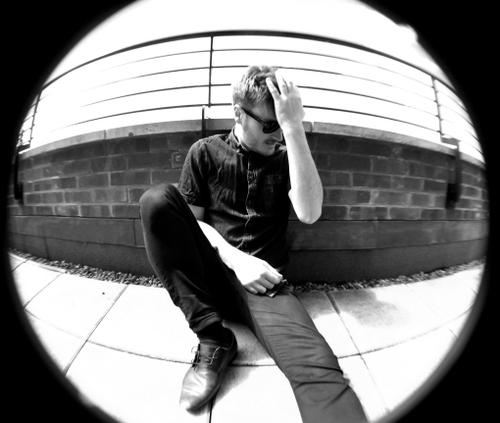 Last October Brighton quartet Jumping Ships called time on their career and went their separate ways. Now nine months on, vocalist Michael Williams has remerged with a new solo project titled The Strong Silent Type. The recent EP of the same names sees Williams being influenced by the likes of Elliot Smith, Jesse Lacey, and Andy Hull with the end result being a harmonious, atmospheric affair filled with raw, honest emotion.
The Strong Silent Type has allowed Williams more freedom both musically and lyrically, and as we learn in this interview, Michael is open to collaborate on the project in the future.
We recently spoke to Michael about TSST and how the solo project began, how it differs to his former band, his songwriting approach and more.
Already Heard: Hi Michael. For starters can you tell us when did you decide to begin this solo project?
Michael: I decided to begin this project at the beginning of the year after moving to London and making a few changes in my life. The project itself at the moment is solo however I plan to collaborate with people and potentially release a few split singles later in the year.
AH: What was the initial aim when you started writing for The Strong Silent Type?
Michael: The initial aim was to do something a bit more organic and simple than my previous songs with JS. Sometimes the song meaning and lyrics can get a little bit lost when you are rocking out and people are jumping on and off stage! I spent a couple of months writing and managed to get some free time to record in mid April.
AH: I understand the EP is influenced by songwriters such as Elliot Smith, Jesse Lacey, and Andy Hull. How and why have they influenced you?
Michael: I admire people like Andy Hull who can flick between two/three projects so well. When one project lays dormant the other will go through a stage of writing etc. With this EP it really felt that way. I am also writing material for another project too – sometimes it's nice to put things in boxes. The main reason I am influenced by these writers though is that I grew up listening to them and feel inspired every time I return to their music.
AH: Some people maybe expecting TSST to sound directly like Jumping Ships. Besides obviously being a solo act, how does TSST differ from your previous band?
Michael: TSST is a solo act for now.. but I really want to push it as a collaborative project. This is the main reason I didn't want to promote it under my own name. I have a lot of talented friends that I am planning to write/perform with over the next 6 months. I want to do something different with every release and am looking to work with all sorts of producers.
This project differs in many respects from my old band. There are no restraints and it is easy to work around your own timescale. Jumping Ships had a certain style and with this I want it to change and keep it interesting for me and for people that listen.
AH: Was there any change in the way you approached writing these songs compared to your time in Jumping Ships?
Michael: Yeah it is completely different.. with the band I would take an idea or two into rehearsal and it would get worked up instrumentally. I would take a recording of it home and from there I would write the track lyrically. In 2012 we had a lot of difficulty writing tracks for JS as we were became unsure where to go from our more progressive seconding 'Standard Bearer' EP.
With TSST I can just do what I want really and I like that.
AH: As cliché as it is but I have to ask – were any of the songs inspired by Jumping Ships breaking up?
Michael: That is the sort of thing I would write about.. but on this EP there are no songs about that! I have been trying to write one for TSST but it just hasn't come together yet. There are a couple in a new project of mine though.
AH: At the time of writing the EP has been out for a couple of days. How has the feedback been so far?
Michael: The feedback has been brilliant so far, I really wasn't expecting people to like it so much. It is very different to the previous Ships stuff so I wasn't sure how it was going to be received. The recording process happened so quickly, and after only 2/3 live shows I decided to act on impulse and get it out sooner rather than later.
AH: The EP was released through your own label – Glass Bottom Records. Was that created just for this EP or can we expect to see more activity from the label?
Michael: Glass Bottom Records was set up back in October 2010 for us to release the debut JS EP 'Orientation'. It is only a platform really at the moment but I would like to do something with it in the future.
AH: Now the EP is out there, what are your plans for the foreseeable future?
Michael: I am getting physical copies of the EP back before the end of the month and you can expect a short tour from me before the end of the year. I am looking to write with a few producers at the moment and I honestly have no idea what will surface. I am looking forward to working with some other creative folk and progressing forward as a writer.
AH: Finally why should Already Heard readers take a listen to The Strong Silent Type?
Michael: Readers should take a listen to TSST if you want to hear music with dynamics, emotion and energy. The collaborations should take this project in an interesting and progressive direction. So it's best to get on board now!
'The Strong Silent Type' by The Strong Silent Type is available now through Glass Bottom Records.
The Strong Silent Type links: Facebook|Twitter|Soundcloud
Words by Sean Reid.