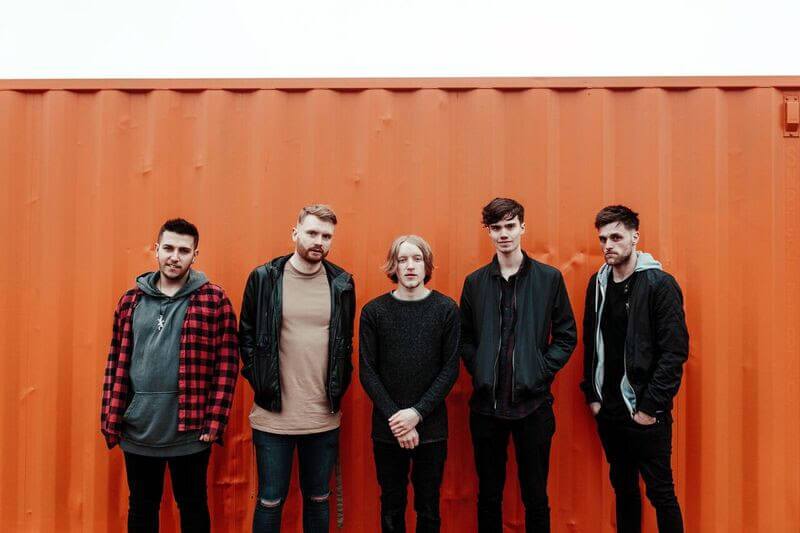 On their debut EP, 'Louder Than Words', Birmingham upstarts Victory Lane provide a sincere and honest set of pop-punk songs that take their cues from a range of major players; Mayday Parade, Trash Boat and Roam.
Over the course of four songs, the Brummy five-piece show plenty of potential. 'Said And Done' carries itself with a well-balanced mix of reflective lyrics and energy instrumentation. While 'Who We Are' serves as a rallying call to arms with an anthemic quality. 'Make It Right' rides on a bouncy tempo with added "woah"'s for good measure. Before 'Rainy Day' rounds things off with a strong use of back-and-forth vocals.
"This EP is our heart and soul in a recording," explains vocalist Dan Lamb. "It is the best music any of us have ever created as a collective and as individuals, we couldn't be more excited to put it out into the world.
It means so much to us to release music that is so personal and closely linked to our lives. 'Louder Than Words' is a body of work that represents what we want to say as a collective, and proves no matter how bad life treats you there is always a silver lining."
'Louder Than Words' also sees the band working alongisde producer Drew Lawson at Sheffield's Steel City Studios. With names such as Bring Me The Horizon, While She Sleeps and Roam have taken advantage of the studio in the past, Victory Lane took full advantage of the studio and Lawson's experience. "Drew was a pleasure to work with and helped us shape the songs into something we never imagined possible. The experience has helped us grow as musicians for sure," says Dan.
Dan was also kind enough to give us a track-by-track breakdown of the EP.
Rainy Day
'Rainy Day' was the most challenging song to get down from ideas Dan (Tottingham – bass) had created. The idea of the song identifying the struggles of not having the money or time to do what you want. so you live "another rainy day". It was a very different step for us as a band as it is the most out there song we have created to date.
Make It Right
'Make It Right' was created with both Dan's (Dan Tottingham and guitarist Dan Rowbottom) writing styles combined. We wanted a song to follow 'Rainy Day' that had elements of all the vibes of the EP. It's a song based on the after effects of a relationship it's very close to said and dones story in that you feel you're better off after the relationship has ended.
Who We Are
This song is a statement of where we want to be with our band and where we want to go. Its a tribute to our pipe dream.
Said And Done
'Said And Done' is a song that was written regarding the ups and downs of a relationship; the torment during and the horrible feeling afterwards, but the realisation that you're better off and that you're the happy one, despite all the things you went through in that phase of your life. We wanted the song to be a dynamic rollercoaster of a song to signify the story of a breakup.
'Louder Than Words' EP by Victory Lane is released on 21st July on Speaking Tongues.
Victory Lane links: Facebook|Twitter
August (with Autumn Ruin)
4th Rebellion, Manchester
5th Thousand Island, London
Do you have a new video or release you'd like to premier on Already Heard? If so contact Sêan Reid to find out more.