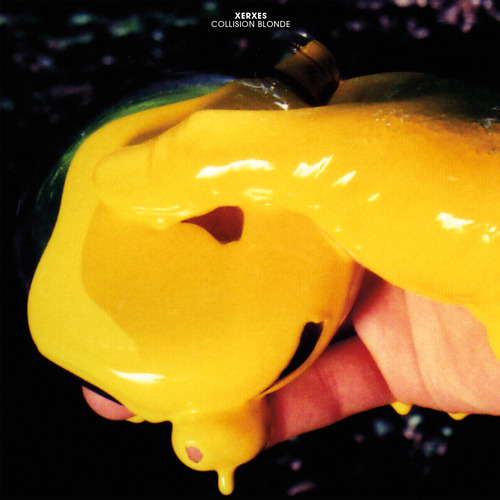 Three years on from their debut LP ('Our Home is a Deathbed'), the Louisville, Kentucky's Xerxes have undergone a line-up change and on 'Collision Blonde' they showcase a stylistic shift. It sees them moving away from their violent hardcore past to a more melodic hardcore sound, with a hint of post-punk being added to the band's musical pallet.
After the distorted intro that is 'I Was Wrong', 'Criminal, Animal' and 'A Toast' jump start the record with ringing guitars, pulsating drums and Calvin Philley's dominating aggressive vocals. Both fit into the realm of post-hardcore screamo with the latter being reminiscent of bands such as La Dispute. However thankfully Xerxes avoid from becoming a carbon copy.
Songs like 'Knife' sees them coming into their own with a grinding bassline, razor sharp guitars and a well-paced structure that gives the track the rewarding payoff it deserves, one that allows Philley to take centre stage.
The aforementioned post-punk influence comes into play on 'Chestnut Street'. With it's (The) Clash-esque clean guitar hook, the track becomes an album highlight with its punk-infused energy. Whilst the album's title track is a somewhat more reserved affair. The somber melody is met with 80s post-punk guitars that weave their way in and out throughout the track.
The 80s influence remains in tact on 'Exit 123' with a driving bassline that reminds me of bands such as Joy Division. However Philley's anxious vocal delivery gives a stirring momentum that intensely grabs hold of you. Unfortunately the momentum isn't followed through as '(but here we are)' is a dark and moody number that allows Philley to provide us with a personal monologue, yet it is ineffective.
The album ends how it began as 'Nosedive' is a fierce, thrasy slice with Philley closing the album with repeated cries of "I can't make it stop", whilst choppy, distorted guitars and pummelling bass chords back up his intensity.
On the whole 'Collision Blonde' sees a band who have evolved and show they are willing to change things up. It is a record that ebbs and flows yet at times it struggles to keep your attention. As a unit, Xerxes have all the makings of being a great band but from hearing 'Collision Blonde' its clear they're yet to find their true identity. I feel harsh to label them as La Dispute/Touche Amore intimaters, but the more you listen to 'Collision Blonde', the more that idea comes across. Xerxes have taken a bold change in direction but it ultimately has mixed results.
2.5/5
'Collision Blonde' by Xerxes is out now on No Sleep Records.
Xerxes links: Website|Facebook|Twitter
Words by Sean Reid (@SeanReid86)