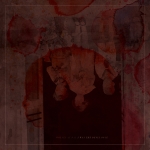 Hamden, Connecticut's pos-hardcore rockers Wolves At Bay have returned after their first full length with this short six song EP. Blending such subjects as anguish, depression and angst into their music they've brought us six new rock hard edged songs.
Opening track 'Hide Like My Friends' brings a heavy riff sounding song, it allows the vocals to switch between fast sounding punk to some seriously rough and rumbling vocals. The guitar riffs accentuate these points as well as they switch between fast punk rhythms to some downright heavy riffs. The catchiest and first song to be released to the world off this EP is up next, 'Know Why' which is a straight forward rock sounding song with twin vocal harmonies dominating the song, it showcases a melodic sound of the band.
The next two tracks 'Forget Who I Was' and 'Still Afraid' again bring out the bands punk and rock rhythm sensibilities as both tracks are packed full of pace, with some improvised sounding guitar work and solos at the end of 'Still Afraid' it's an impressive end.
'Hollow' is a more haunting affair as some slow guitar work lulls in, as the song picks up it again dips back into some slow soft sounds again. The song dips and rises, ending in a crescendo of guitar sounds and an odd audio quote from the film 'Looper' about life and how it is a circle.
Finishing on a happier note, what has to be the EP's most pop punk song 'I Was The Devil Once' comes in with some fast pop punk guitar riffs. With all the dark angst, depressive themes that fill this EP this song is a nice upbeat sounding song finishing on some guttural sounding screams.
From a band that has already released a full length and EP this is a great addition to their catalogue. The only downfall is that the band could have added a few more songs and it would have been a really great second album. But considering its dark and morose feel, this EP will hopefully bring brighter horizons their way in the future.
3.5/5
'I Was The Devil Once' by Wolves At Bay is released on 16th April on Animal Style Records.
Wolves At Bay links: Facebook|Twitter
Words by Aaron Wilson.