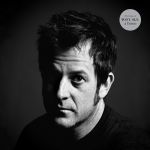 Releases like this will always be hard to review. This isn't a compilation released to make profit, nor is it a tacky "Greatest Hits" compilation that record companies too often rush out before the ink on a musician's death certificate has dried. 'The Songs of Tony Sly – A Tribute' is a heartfelt tribute to a man who had a far reaching influence on thousands of people, started hundreds of bands and left a lasting influence on the punk community. Losing someone like that is always a tragedy and to lose them as young as 41 is devastating. So from the almost-choral vocals of Karina Denike covering 'Biggest Lie', followed by a soft and acoustically Ska-tinged 'AM' from the Mad Caddies, it was clear that this is going to be an emotional ride.
Whether you're the biggest No Use For a Name Fan going or you just had a passing knowledge of 'International You Day' from old Warped Tour/Punk-O-Rama compilations (and in all honesty I'm closer to the latter than the former), they'll be something for you here. From big hitters like Anti-Flag and Bad Religion to lesser known artists such as American Steel, 'The Songs of Tony Sly: A Tribute' isn't just 26 covers, its 26 individual tributes to a musical great. Some of them fall into the emotional acoustic category such as Rise Against's 'For Fiona' and Lagwagon's 'Discomfort Inn', while many such as Bad Religion's 'Let It Slide' and are upbeat and more reflective of Sly's musical style.
Little touches like the background traffic noise in Frank Turner's 'Keira' gives the song an extra level of intimacy, while Brian Fallon's harmonica work in 'Capo 4th Fret' turns a simple cover into something moving and emotional. Moments like this add a funereal aspect to the album, showing a musical family still in mourning, not simply going through the motions.
While punk purists may scoff at the inclusion of Yellowcard and Simple Plan, both bands have undoubtedly been influenced by No Use for a Name and both their tracks are good in their own way. Yellowcard play it straight and simple with 'Already Won' while Simple Plan inject an extra dose of pop (and ukuleles) into 'Justified Black Eye'.
While I'd loathe saying there was any bad tracks on an album like this, it's fortunate that there genuinely aren't. Each artist brings something quite different to the table, with one of my personal favourites being NOFX's double-time rendition of Sly's acoustic ballad 'The Shortest Pier' which manages to transform the song into something completely different. Get Dead's rhythmic take on 'Premedicated Murder' is also excellent as is the Swinging Utters' 'Not Your Saviour' with its added line of, "Why do the good ones have to die?" feeling especially poignant.
There's plenty of curveballs here too, proving that despite the serious nature of the album, there's fun to be had with the material. The calypso version of 'On The Outside' by Snuff is something to behold and Old Man Markly's hillbilly take on 'Feel Good Song of The Year' shows just how smoothly Sly's songwriting translates into other genres. I love everything both Alkaline Trio and The Flatliners do and their covers are no exception, translating the songs into their own style and making them their own. Closer 'International You Day',  with Joey Cape taking the helm, offers a sentimental end to the album and adds a tear-jearking edge to the most famous moment of Tony's career. It's not just an outstanding track, but also a saddening moment of reflection on their friendship.
All proceeds from the sale of this album go to helping support Tony Sly's family, but you shouldn't just buy it because it's a charity album, you should buy it because there's 26 genuinely great tracks here. If you're a No Use For A Name fan you'll enjoy it for a different take on some classic songs, if you're not as familiar you'll not only discover some great new bands, you'll be able to get acquainted with a musical great and get ready to delve into a whole back catalogue of great releases.
5/5
"The Songs of Tony Sly: A Tribute'by Various Artists is out now via Fat Wreck Chords
Tony Sly links: Website|Buy|Donate
Words by Jay Sullivan