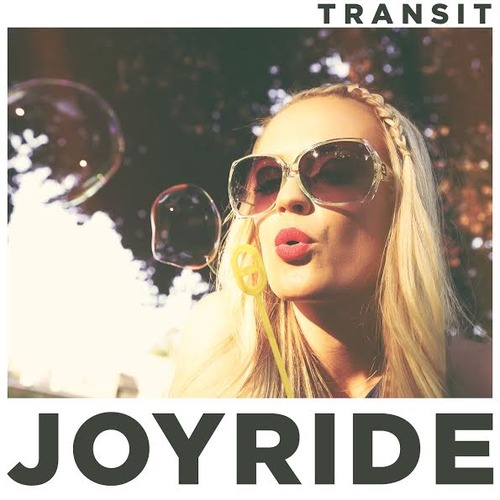 With their last few releases Boston's Transit could basically do no wrong. Both last year's 'Young New England' and 2012's 'Listen and Forgive' were sharply written collections of heady, anthemic indie-punk with lyrical depth in spades and some seriously enjoyable hooks. But with their impressive rate of putting out new music refusing to slow down, can latest offering 'Joyride' live up to the lofty heights of its predecessors?
Joe Boynson and co opted to return to some familiar faces to handle production duty, with Gary Cioffi and Steve Heigler, the duo behind 'Listen and Forgive' once again pulling the strings in the studio. And from the off its business as usual with the band's melodies and musicianship every bit as immaculate as we've come to expect.
Even by the band's usual standards there's something particularly charming and likable about 'Joyride''s jangling, meandering lead guitar lines that effortlessly and subtly draws the listener into each and every track. However, particularly noticeable on tracks like 'Sweet Resistance' and 'Ignition and Friction' is an extra spark, pep and edge to the writing which brings to mind acts such as Jimmy Eat World on their best form. 'Sweet Resistance' in particular features an emphatic and memorable hook that begs for it to be a single. While the swells and polished solo's of 'Fine By Me' show that Transit are also more than capable of writing songs with huge radio airplay bothering potential.
'Loneliness Burns' sees the band take an interesting tactic of playing off a bitingly mournful vocal and lead line against a grooving bass part which, when combined with some faintly hopeful sounding keys, gives a deceptively uplifting feel to the song. This playoff of downbeat lyrics with punchier aspects to the music creates a strikingly emo-pop vibe which reappears throughout the record to hugely enjoyable effect.
Some neat use of effects gives the guitars on 'Summer Dust' gives them a swirling, synth effect instead of the usual harmonic sheen; before opening up to crisp pop-punk powerchord progressions that serve to highlight the vibrant, upbeat nature Boynton's lyrical delivery. Resulting in one of the most rounded and potentially crowd pleasing songs the band have written.
'Joyride' finishes on a triumphant high in the unashamedly joyful power-pop of 'Follow Me' as Boynton tries to charm his way into saving an unnamed beautiful girl in a bar from being "lovesick and lonely" in one of the album's best moments.
Transit have written in album in 'Joyride' that has the potential, and every song could be a single quality, that should finally propel them into the big time and win some major mainstream exposure. With songs this big, melodies this refined and choruses this damn catchy, 'Joyride' can't fail to make fans of the emo side of pop-punk and indie fall instantly under Transit's spell and keep them there.
4/5
'Joyride' by Transit is out on now on Rise Records.
Transit links: Website|Facebook|Twitter
Words by Dane Wright (@MrDaneWright)