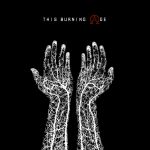 'Supplication', the new EP from British Electro alt rock outfit This Burning Age, is billed as being the first release in a five release odyssey and "a vision of artistic endeavour, poetic enlightenment and musical expression". You may think these sound like some awfully big words, indeed for a three track offering to try and live up to. And you would be right.
Thankfully on the whole the music isn't quite as contrived as it's hype. Opener 'Disappear' hits with a fair amount of impact and see's the band treating the electronic elements of their sound as decoration on top of some solid guitar and rhythm sections. The verse sections build steadily, and set expectations for a big time chorus drop, which never quite takes off with any kind of intensity. This leaves what should be This Burning Age's launching point feeling anti-climactic.
Things are a little better on second track 'Your Will is My Kill', with the aggression and feeling kicked up a notch, and some moments reminiscent of a watered down Korn, or in other places, Nine Inch Nails. However once again the chorus feels lacking, if it had been given a little more rawness and even more aggression then this could have been a stand out track on the EP.
The final track 'Want' heads off on a lovelorn down-trodden piano led tangent, which, even with the introduction of some swelling faster paced electronic drum loops and guitar riffs, never manages to sound anything more than insipid for all its sentiment.
One of the main problems with 'Supplication' is that it isn't delivered with anywhere near enough passion or conviction to back up its big ideas. The consequence being that it makes all three tracks come off as a little anonymous and quickly forgettable. 'Supplication' is an ok but not as good as it could have been as a starting point on This Burning Age's cycle of releases. If the band make the follow up more heartfelt and less analysed or programmed, then that would go a long way to making EP number two a more hard hitting and memorable listen.
2/5
'Supplication' EP by This Burning Age is out now on 5th Day Records.
This Burning Age links: Website|Facebook|Twitter
Words by Dane Wright (@MrDaneWright)