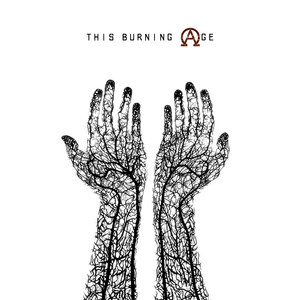 The digital age continually creates new avenues for bands to get a little creative with their releases. Take Chronographs run of 12 monthly singles as one good example. Emphasis shifts more and more onto consecutive EPs, double A sides, split singles and a host of other formats – dissecting a traditional album's worth of material and pushing it out to fans in "digestible" episodes.
Letting the material breathe like this is a smart move, and if anything, a release schedule like this highlights a  focus and determination from the band behind it. This Burning Age are certainly no exception. In a proposed run of four concept EPs dealing with the trials and tribulations of human existence, 'Devotion' is the second volume and it impacts on many levels.
Repeating the title lyrics as if they're some fevered mantra, opener 'There Is No Hope Except For That Which You Give Me' leads the way. The brainchild of frontman Friday, it's a chilling mix of gothic industrial menace and cutting alt rock riffs that adequately demonstrates their hybrid sound.
Undeniably the best of the three, 'Hollow' boasts a similarly gloomy demeanour, but is far more spacious for its use of ethereal synths and Placebo-meets-Interpol choruses. With the opening riff bringing to mind the much missed The Ghost Of A Thousand, 'Nothing' returns to sinister grounds for the closing moments of the EP and quickly delves into another pleasing cocktail of glitchy electronics, cutting guitar lines and atmospheric vocals.
'Supplication' delivered and now 'Devotion' has bettered. If the remaining two EPs in the series roll on in similar form, This Burning Age will have no problem sticking around for the long haul.  All power to them.
4/5
'EP2: Devotion' by This Burning Age is out now.
This Burning Age links: Facebook|Website|Twitter
Words by Joe Danher