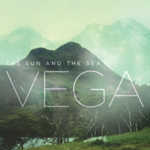 Some days you just aren't in the mood for bands like The Sun And The Sea. Whilst there is nothing particularly wrong with 'Vega' I just couldn't get excited about it. The Sun And The Sea includes members of the indie rock band The Graduate, who had a few songs that I enjoyed in the mid 2000's. However in 2013, I guess I've just moved past synth heavy indie rock. The band reminded me slightly of Lydia, but only in the way they made me want to go and listen to Lydia.
The five tracks on offer here are sadly of a muchness; it's a dull, long slog. The tracks don't seem to have much of a pace and the record suffers badly from a case of blending together into one bland song. Cliché lyrics and unmemorable hooks. 'Vega' just really didn't work for me.
<a href="http://thesunandthesea.bandcamp.com/album/vega" data-mce-href="http://thesunandthesea.bandcamp.com/album/vega">Vega by The Sun and The Sea</a>
Tracks like 'Valiant' should be bursting with energy and sound as epic as the band want them to. The problem is they never have the confidence to get weird and experiment, therefore the track suffers from a restraint that leaves the listener feeling frustrated. 'Almost Home' is a similar affair, but again, it doesn't go anywhere and finds itself blending into the other tracks.  It's synth infused dance beat just fading away into the background.
The last track here 'We Deal In Illusions' is seven and a half minutes long. It's actually the most interesting song on 'Vega'. It starts with a heavy electronic beat that sounds ridiculously 80's, the lyrics don't feel like they were written in 15 minutes and the track starts to let itself go.  However, when the track recedes into a simple piano part for what feels like forever, I really start to lose interest and my disdain for the band's lack of effort comes back
That's all I have to say about 'Vega' and The Sun And the Sea. If this was a school report, I 'd have to write "must try harder". The band are onto something interesting no doubt, but if they want to dabble in experimental music, they have to, you know, actually experiment and give us something other than this dull affair. Even the record's cover is boring and something we've seen a million times.
It may be I'm not the records target audience, and maybe for the band this truly is experimental. However, I'm not convinced. My problem with it isn't even that it's a bad record, it just feels so much like background music, and nowadays there are so many bands around playing this style, you need to do something to make yourself stand out.
2/5
'Vega' by The Sun And The Sea is out now.
The Sun And The Sea links: Facebook|Twitter|Bandcamp
Words by Ryan Clayton (@clayton_ryan)