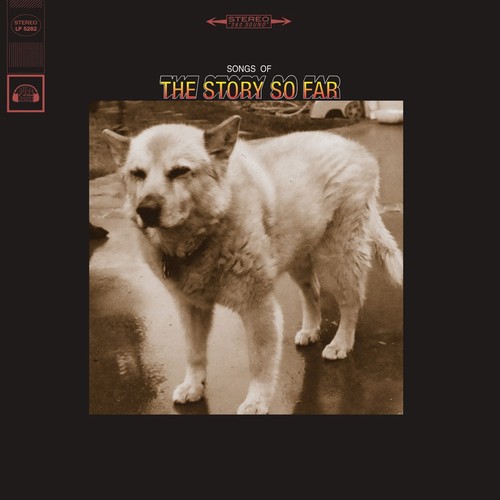 Quite often when a band has a huge wave of momentum and a growing fanbase, for one reason or another that band pops out a quick release to keep the momentum going in-between albums. On paper, that's what could be said about The Story So Far and this 5 track (well 4 and a half) EP. It's been 12 months since they released the much anticipated 'What You Don't See', and with a lengthy stint on the Vans Warped Tour kicking off, it seems like an ideal time for a new release to keep fans happy.
Sure it's an acoustic EP, and whilst you might expect TSSF to just burst out acoustic renditions of the most well-known songs, instead we're provided with a new song, a couple of interesting acoustic takes of older songs and a Bob Marley cover.
To ease fans in, a twiddling, laid back acoustic version of 'The Glass' opens the EP. Whilst the original is pounding onslaught of hardcore-influenced pop-punk, this time round they take a mellow approach that allows Parker Cannon's words to have more emphasis, whilst jangly guitars compliment his voice.
Next up is 'Navy Blue'. A track which is quite frankly an eye opener. With it's slow, sorrowing tone and poignant lyrics, TSSF brilliantly show they are capable of being more than just your run-of-the-mill pop-punk band. Their use of light, plucky guitars, subtle strings, and sentimental lyrics; ("All of this frustrates me bad cause I can't stay mad at you or change anything that I had") is thoroughly effective and must be heard by both fans and "haters" of the band.
A very short (37 seconds to be precise) version of 'All Wrong' givesway to 'Bad Luck'. Like 'The Glass', 'Bad Luck' is stripped back with shimmering acoustic guitars and Cannon's soaring vocals dominating for the most part. However, it proves not to be as effective as the EP opener.
Somewhat interestingly, a cover of Bob Marley's 'Waiting In Vain' rounds off the EP. Whilst the thought of a pop-punk band covering a reggae legend doesn't sound all too appealing, TSSF manage to pull it off by maintaining the tracks lyrical sentiment. It's a calm, charming take on the song that fits in with the overall flow of the EP.
'Songs Of' is far from being an exceptional release nor is it a mere stop-gap. The new song and the cover make this a worthwhile listen, as it may change any misconception some may have of TSSF. Whilst the 3 (2 and a half) acoustic re-imaginations are appreciative yet lack impact.
2.5/5
'Songs Of' by The Story So Far is out now on Pure Noise Records.
The Story So Far links: Facebook|Twitter
Words by Sean Reid (@SeanReid86)