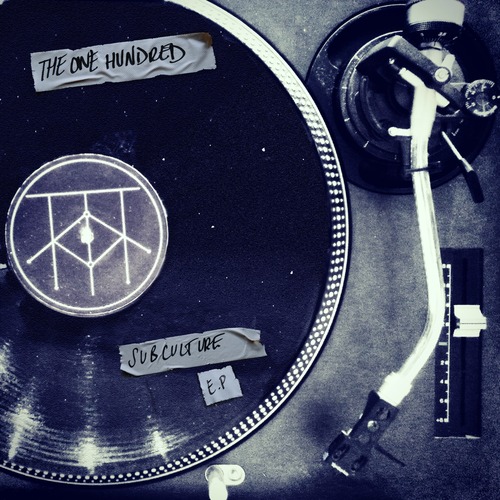 Following on from their appearance at this year's Hevy Fest, The One Hundred's brand new EP comes ahead of their slot on the prestigious Download Freezes Over tour alongside Hacktivist and Dead Harts.
Opener 'NO FKX' flaunts a mix of grime beats and DJ Lethal-esque turntable jabs. Hell, it's almost a direct lift of My Generation's "Bring it awwwwn!" line if i'm not mistaken. From here, the EP moves onto similarly relatable terrains. Lead track 'Bree' twins the electronic elements of early Linkin Park with the paint-by-numbers industrial approach of Static X's 'Wisconsin Death Trip' in a twist of everything that was sinfully enjoyable about nu metal.
'Kingsmen' continues very much in the manner of soon-to-be tour mates Hacktivist before launching into punk beats and visceral screams that ultimately showcase the best side of the band. 'Unleashed' teams together dubstep-tinged drum patterns with Pendulum-like synths and is a pretty despairing listen, as is 'Tale Of Two Cities' which again ventures into Hacktivist territory but without the conviction or standard of execution shown by their peers. 'Downfall' closes the EP with BMTH-esque choruses and further use of prog-house synth lines to much better effect.
The span of influences The One Hundred attempt to draw on could be hailed as impressive, but the culmination is at times a confused effort. Whilst there's undoubtedly a handful of mid teens who will lap up everything on offer here, its the abundance of familiarities on this record that begin to grate as the EP unfolds. Not a bad effort, but certainly not perfection.
2.5/5
'Subculture' EP by The One Hundred is out now.
The One Hundred links: Facebook|Twitter
Words by Joe Danher