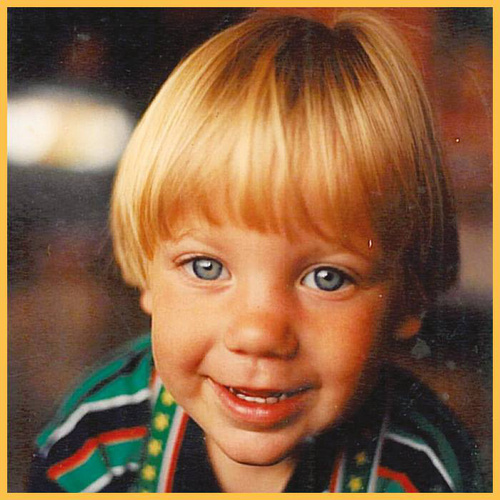 The New Tusk are nothing if not prolific, with 'Monster Trucks' being their third release in the space of 12 months. However, prolificacy does not always equate to quality and, consequently 'Monster Trucks' frustrates as much as it excites.
Veering wildly from Gnarwolves style punk'n'roll to the frazzled indie of Let's Wrestle, The New Tusk reek of cool (no surprises they hail from Brighton…) and a 'fuck you' attitude. The vocals are markedly different too – from aggressively snotty punk to guttural Hot Water Music-style gruff punk and off-kilter semi-spoken word. It is these contrasts that make The New Tusk so challenging to listen to. In fact, you could probably say there are multiple identities fighting to get out, and over the course of four songs they bounce around manically, never settling on style or identity one for too long.
Monster Trucks by The New Tusk
Opener 'Nice Charity' is a sub-three minute buzzsaw of a song that probably holds things together best, drawing together their multiple factions into a coherent, if delightfully fuzzy, punk attack, while the brief 'Toystory' – which appears to bastardize some lyrics from New Order's 'Blue Monday' – gets off to the shakiest of starts but ends like a riot.
Sadly, the remaining two songs don't match this opening salvo. 'Uncomfort' is at best dreary, while 'Stones To Make It' has flashes of excitement, is derivative of countless mid-90s US college rock bands.
Although this means 'Monster Trucks' is a frustrating listen, The New Tusk still sit quite nicely alongside fellow Brighton oiks Nature Channel in terms of style and sound. Would it be too remiss to suggest that something might be brewing down there?
2.5/5
'Monster Truks' EP by The New Tusk is out now on Get Into It Records.
The New Tusk links:
Facebook|Twitter|Bandcamp
Words by Rob Mair (@BobNightMair)