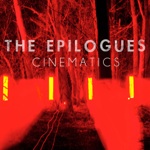 Denver based indie/experimental rock band The Epilogues have been plugging away for a number of years and are now ready to take the plunge with the release of their début album 'Cinematics' but does it make all those years of plugging away seem worthwhile?
The band cites influences such as The Smashing Pumpkins, Circa Survive and Radiohead which creates a sound which at times sounds like a heavier Manchester Orchestra. Opening track 'The Shadow King' is a slow burner with the atmospheric synth playing backup throughout. Vocalist Chris Heckman sounds very much like Manchester Orchestra's Andy Hull. Sadly however it's not really that great in terms of album opening tracks. In simple terms it doesn't make us want to continue listening.
Third track 'My Misinformed John Hughes Teenage Youth' harks back to the 90s grunge era. The guitar sounds like it's been lifted straight from a Smashing Pumpkins album whilst Heckman whines his way through the track and some irritatingly ear-piercing lead guitar cuts through the song. Not great. 
Lead single 'Hunting Season' is perhaps the strongest track on the whole album. It comes across like the love child of Radiohead and Manchester Orchestra. Being influenced by a band is one thing, but sounding like a carbon copy is just god-awful. As a single though it works; it is catchy and has lyrics people could get behind.
The album becomes a little formulaic and downright boring. Where are the surprises for the listener? There's potential here but sadly they appear unable to think outside of the box and offer up anything of interest.
The album plods along with every track merging into one big tribute to Manchester Orchestra. At one point whilst listening to the track 'Paradigm Shift' we genuinely thought we'd been sent a Manchester Orchestra release for review.
The album clearly benefits from a high-end production, but take all that away and what would you be left with? In reality a rather boring album that offers very little in terms of interest. 
This album may be long overdue for some and it's a credit to The Epilogues work ethic and determination but sadly this album won't be setting the world on fire.
2.5/5
'Cinematics' by The Epilogues is out now on Greater Than Collective.
The Epilogues links: Website|Facebook|Twitter
Words by Colin Henderson (@colinah87)