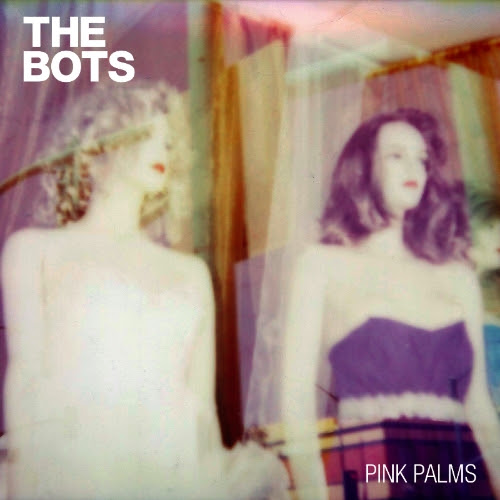 Los Angeles duo The Bots are Mikaiah and Anaiah Lei. For those who have been keeping track of their activity in recent years, they've been a pretty busy pair. With dozens of festival appearances on both sides of the Atlantic including Coachella, Glastonbury and Sonisphere, as well support slots with Blur, Refused and Yeah Yeah Yeahs. 'Pink Palms' is their long-awaited debut full-length and takes the garage rock basis of past releases and combines with a hint of Americana blues, well that's what we're led to believe by the provided bio.
Opening tracks, 'Ubiquitous' and 'Blinded', have a cool indie vibe that reminds me of the Arctic Monkeys and Kasabian. The latter sets the expected tone by being dominated by fuzzy guitars and groove-filled harmonies. 'Won' sees the band's grungier side coming into play during the chorus yet its delivery is more refrained as you might of hoped.
Whereas 'All I Really Want' is intriguing on first listen with its spoken-word verses and bouncy punk chorus, however it soon becomes one of the album's most notable tracks.
There are hints of versatility on show here. The 'All of Them (Wide Awake)' has an impressive post-punk 80s-esque bridge and 'Bad Friends' takes a gentle, summery approach with soft, plucky guitars.
By the time you reach 'Ethiopia' and ' Silhouettes', the Lei brothers are firmly in their garage rock skin. Although there is an appreciative old school jam vibe, it is far from spectacular. Unfortunately the siblings have fallen into the trap of sounding a bit too much like The Black Keys.
Despite the brief moments of potential brilliance, 'Pink Palms' limps to its finale with 'Side Effects', a track that drifts to its conclusion with soaring vocals.
Overall the album doesn't fulfill its potential, and although there are strong ideas here, it seems The Bots are more than willing to play off the "LA cool" tag they've been lumped with. This unfortunately makes them unable to become more creative leading to 'Pink Palms' being rather uninteresting at times. They're still a young duo, 17 and 21 years respectively, and as they grow as people, I'm sure they'll create something that will back up the hype. Only time will tell.
2.5/5
'Pink Palms' by The Bots is out now on Fader.
The Bots links: Website|Facebook|Twitter
Words by Sean Reid (@SeanReid86)