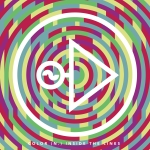 After using the IndieGoGo website to raise just around $50,000, Mae's former frontman Dave Elkins has released this solo album under the name of Schematic. The money raised doesn't just pay for an album but a project that is split into four pillars: Schematic Records, Schematic Studios, Schematic Management and Schematic Community. The whole Schematic idea is for creative people to come together and be able to learn and grow not just as musicians but as artists, writers, managers etc and help get their work out into the world.
Now the whole introduction of what Schematicis has been covered let's move onto the album itself. Starting off with a heavy rock sound the song 'Outside' which comes in with a catchy yet heavy sounding guitar riff, building up to some fast rocking guitar sounds it has that rock edge. Next up is 'Senseless Charades' which has just a simple yet memorable lead guitar running through it and mixed with some softly sung vocals, it's simple and effective. 'Stand' has the sound of what is a grand piano and some heavy bass combined, with some synths thrown in its a mixture of different sounds that shouldn't work but does. 'Where's The Soul' is a nice little synth led song that draws you into the song, as the lead guitar riff comes in its adds a catchy edge.
The emotional led 'You Are My Southern Girl' has a electronic start but then leads into a plucked strings and acoustic guitar section as Dave sings "I just want to love you babe, I just want to love you honey, open your eyes love, let me show you what we've got, something we could have done,maybe so, maybe not". It has a beautiful sentiment and feel running through it and with Dave's sweet vocals mixed with some violin it's got a warm feel to it.
The two songs 'All The Birds Are Singing', 'I Am The Car' and 'Rampion Rogue' are three straight down the line ambient sounding songs. The songs peak and drop between being ambient and quiet to some strong guitar sounds, they each have their own sweet quality and have a simplistic composition that works well. The straight up acoustic song of the record 'Hide & Seek' leads with a memorable lead guitar riff, building up with some added drums it brings in some violin and an echoed guitar solo to bring the song to a big ending.
Finishing off the album is the heart warming song 'What It Means' starting off slow it builds up and adds more instruments along the way, piano and violin are prominent and with some acoustic guitar added to overlap Dave's vocals it's a truly great song to finish the album off.
This album is a must for any fans of his previous band Mae, the album touches upon different styles and allows Dave to dip his toe into some synths, piano led and violin tinged songs. Each song on the album has some memorable quality and uniqueness to it but all brought together on this album they just blend and work well. The only downside is that at times for me the album can be quite slow and some songs take time to build up and really get you hooked.
3.5/5
'Color (N.) Inside The Lines' by Schematic is available now through Schematic Records.
Schematic links: Facebook|Twitter|Soundcloud
Words by Aaron Wilson