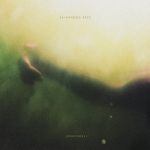 'Headswell', the second album by Long Islanders Sainthood Reps, starts off so fantastically, the brilliant 'Shelter' playing us in. A rip-roaring revisit to the 90s post-hardcore of luminaries such as Fugazi and Quicksand, it boasts chunky riffs and an urgent and insistent vocal from frontman Francesco Montesanto. It's a shame, then, that after beginning so well, much like on their debut 'Monoculture' this record fails to emerge from the considerable shadow of their compatriots of locality, Brand New. Comparisons are inevitable when you take into account the two bands share guitarist Derrick Sherman (who provides additional guitar whilst Brand New are on tour) and that this was recorded with long-term Brand New producer Mike Sapone, but as evidenced by the first track, this band are capable of so much more than just being a pallid facsimile. This is far from an unpleasant listen, but its stumbling into familiar tropes makes it in eminently forgettable one.
Following on from 'Headswell's initial offering, the grungy riffs of 'Desert Song' provide an excellent melodic bed for Montesanto's Lacey impersonation to soar above, but fails to leave much of a mark, and with its mid-tempo pacing, saps any momentum that may have been built by 'Shelter'. In fact, the album never recaptures that kind of energy and pace for the remainder of the record, typified by tracks such as the titular one – the thunderous drumming of Bradley Cordaro indicates this may be one that sets the pulse racing, and the dense guitars in the chorus are promising, but the song never really moves beyond third gear. A more dynamic style clearly suits the quartet, but they lack the cojones to take on something more ambitious than a comatose imitation.
Perhaps it is a little unfair to compare them solely to Brand New – there are other elements at play on 'Headswell', such as the fuzzy 'Drone' that puts one in the mind of labelmates Balance and Composure, or somewhat surprisingly, certain sections of 'Fall' that are reminiscent of post-rockers Explosions In The Sky. It's certainly no crime to draw influence from the art of others, but when direct parallels can be made between the tracklist of this and that of 'The Devil And God Are Raging Inside Me', it might be time to reconsider your approach. This album is rarely one that demands to be the centre of the listener's attention – until an almighty riff had kicked in around the four-minute mark, I had almost forgotten antepenultimate track 'Quitter' was still playing, and the dreamy but over-long following track 'Rapture Addict' does little to retain what little interest remained.
Finishing acoustic number 'Breath Worth Breathing' gives the vulnerable lyrical heart of Sainthood Reps a welcome cameo, but a second pique of intrigue amongst ten tracks of predominately torpid proceedings sees 'Headswell' fall short of the bar set by their labelmates in an otherwise exemplary year for No Sleep Records. As it's been over 4 years since Brand New went AWOL, perhaps it's time people are yearning for their replacement, and if so, Sainthood Reps are a perfect candidate. However, those who seek a little more from bands than simply emulating others, this remains a disappointing listen, particularly as they are clearly capable of so much better. One can only hope Sainthood Reps can gain more confidence in their abilities before album number three – aping other bands is understandable on a debut and borderline acceptable on a sophomore record, but ploughing a furrow truly your own is essential by the third record – after all, the world doesn't need another Pennywise.
3/5
'Headswell' by Sainthood Reps is out now on No Sleep Records.
Sainthood Reps links: Facebook|Website|Twitter
Words by Ollie Connors (@olliexcore)