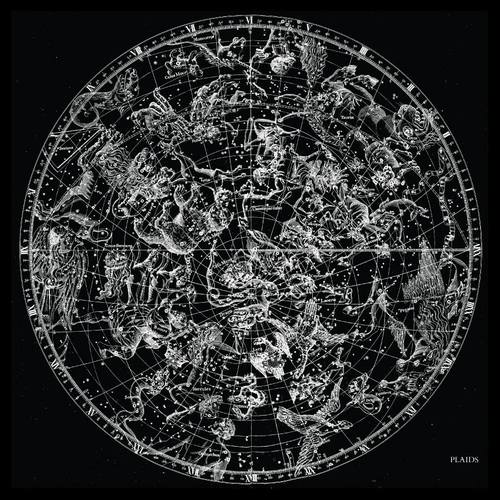 Channelling the history and aesthetic of more than 30 years of punk, Nottingham's Plaids recall they heyday of SST and Dsichord records and distill the sound into three minute punk'n'roll blasts.
It is, however, something of a double-edged sword; on the one hand, a friend once joked while watching them that if he "wanted to listen to Minor Threat, he'd stay at home and listen to his record collection," while on the other, there's never any doubt behind their intensity and integrity.
The challenge for Plaids, however, is ensuring they are relevant. To me, it always feels something of a cop out to rely on your fierce DIY ethics and an encyclopaedic knowledge of punk, hardcore and emo if you're playing to the choir, instead of trying to spread that understanding and knowledge. Indeed, when I think back to my days at university and watching bands like Parade of Enemies and Pilger – who embodied the same ideals – encouraging new people, or perhaps more "casual" listeners, into the fold was a constant challenge.
So, all credit to Plaids for pushing out an album that broadens their appeal while remaining 100% faithful to their core appeal and philosophy.
Intense yet accessible, the relentless pace and barked vocals is punctuated with moments of melody and hooks aplenty. Opener 'Nineteen', a sub-two minute hit that epitomises all Plaids are about, has a wonderful moment of clarity that lasts less than 15 seconds but gets it claws in instantly. Elsewhere, the rifftastic 'Twenty One' tempers the pace somewhat, instead focusing on some rather excellent guitar work, while 'Twenty Six' recalls As Friends Rust at their rollicking best (indeed, the introductory riff is reminiscent of the Floridian hardcore mob's 'Half Friend Town').
Due to the relentless nature, however, at 12 songs long, it feels about two tracks too long. 'Twenty Three' adds little, while the measured 'Twenty Five', despite the duelling vocal interplay, feels slightly self-indulgent. However, as we're talking the grand total of three minutes, it's a small complaint.
Overall, Plaids have managed to navigate a difficult path remarkably well. 'Plaids' is a record that embodies the band's ethos but is resolutely forward looking rather than simply a rehash or pastiche of an old sound. More interestingly, the element of post-rock that is beginning to creep into their sound ( 'Twenty Eight' and 'Thirty' in particular) ensures the next chapter in Plaids' life should be very interesting indeed.
4/5
'Plaids' by Plaids is out now on Barely Regal Records and Art for Blind.
Plaids links: Facebook|Twitter|Bandcamp
Words by Rob Mair (@BobNightMair)