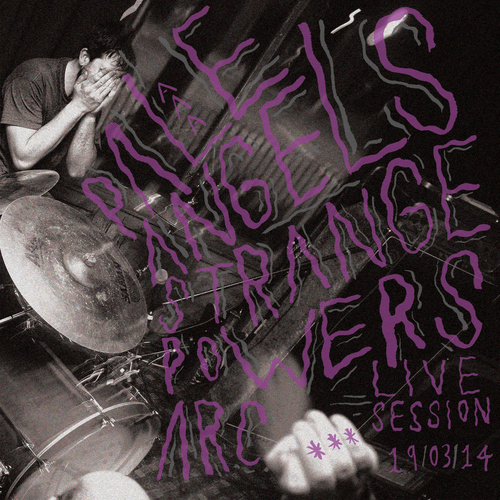 Recorded live as part of ARC's Live Session Series, the brand new 7 inch from stateside punks Pale Angels showcases some of the band's newer material along with a cover of The Feelies' 'Crazy Rhythms'. Right down to the artwork, it's about as raw an offering as you can imagine.
There's certainly a crowd that will appreciate the DIY ethic of the release. The all encompassing lo-fi hiss perfected by Jesus & Mary Chain and more recently Eagulls is prominent throughout. 'Just Faces' and 'Romantic Depression' are a wash of disorientating punk jams and manic, rambling vocal work that will satisfy the aforementioned clique but very few beyond.
Strange Powers (ARC Live Session) 7" by Pale Angels
Coming in at a minute long, 'La Esquina' is over before its even begun and serves as an ignorable precursor to The Feelies cover. I do actually quite like what Pale Angels have done with this track. They've tampered very little with the bones of the song itself, but the shoegaze-heavy production gives it a suitably grungey makeover and much gnarlier sound than the original.
If you like your punk spelled with a capital P U N K then this is definitely worth a listen. Otherwise avoid. There's nout here for you.
3/5
'Strange Powers (ARC Live Session)' by Pale Angels is out now on Specialist Subject Records.
Pale Angels links: Tumblr|Twitter
Words by Joe Danher