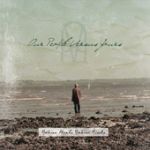 Essex is not a county you would immediately associate with raging post-hardcore music, but Our People Versus Yours are out to fight off the stereotypes of their homeland and turn heads with their explosive debut album, 'Machine Hearts Machine Minds'.
The most striking thing about the record is how gloriously unpredictable, bordering on the schizophrenic it is. The whole sound and direction of songs switches effortlessly on a knife-edge, the feral untempered fury of big thundering riffs and throat shredding roars transitioning into sizeable Funeral For a Friend-esque choruses or serene moments of captivating melodic post-hardcore guitar fills without warning. This continuingly shifting soundscape demands the listener's undiverted attention as you constantly try to second guess what direction the band will head in next.
It's fair to say that fans of acts like Architects and Bring Me The Horizon will definitely find plenty to like about Our People Versus Yours. And there are plenty of moments that earn favourable, if tentative comparisons to both.
The band appear to have made a noticeable effort to keep a very live feel to the record. Any production tweaks or trickery seems to be kept to a minimum, particularly in the record's heaviest moments, with each instrument left to duke out to be noticed. This actually suits the raw unrefined aspects of Our People Versus Yours' sound. Elsewhere the melodic moments are crisp and carefully composed.
'Machine Hearts Machine Minds' is a promising and striking debut from a band not afraid to mix up the often over-used blueprint of their genre.
3/5
'Machine Hearts Machine Minds' by Our People Versus Yours is out on now on Transcend Music.
Our People Versus Yours links: Facebook|Twitter
Words by Dane Wright (@MrDaneWright)