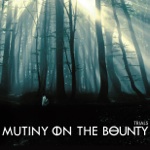 Potential is a word that comes and goes, and is applied to a lot of young bands. However, such a feat can only be met at the edge of decision making when a band realises that potential. This is the case with this sophomore offering from Luxembourg math rockers Mutiny On The Bounty, who have made a fairly good album that delivers in all the right places but misses out a few pieces of the puzzle that don't provide the answer that we're looking for.
The mix of math rock with electronic and post rock tendencies create an interesting vortex of colour which appear most prominently and strongly on the instrumentals  including 'North Korea' and 'Myanmar.' 
The contrast of fluttery ambient melodies and heavy hooky riffs provide an explosion of musicianship that shows the sheer potential of the band as a whole along with the overall themes and ideas that are on display here. This is well and truly combined with the grand production by Matt Bayles (Mastodon, The Fall of Troy, Pearl Jam) who has helped to capture the post rock elements with atmosphere that makes you feel as though you were on a hillside questioning the mysteries of this grand universe; a crucial dynamic in the formula of the genre. These are the things that make this album work and provide the necessary potential for a really good record.
However, the pieces that lead to this album not achieving the goal that it wants to aim for re the following. The vocals sound irrelevant in some places, particularly in an album which mostly works in its instrumental pieces. There are a couple of songs where it does work such as 'Trials – For The Men Who Had Everything' which has a real catchy feel about it.
Overall, 'Trials' is a good effort from a band that combines the best of the musical influences they have in their arsenal. The record does grow upon further analysis but there are moments where it feels as though there is room for improvement. Perhaps whatever follows 'Trials' will either be evidence of the band being at the peak of their career or a result of missed opportunities? All this will be decided when the band has reached that edge of decision.
3/5
'Trials' by Mutiny On The Bounty is out now on Best Before Records.
Mutiny On The Bounty links: Facebook|Twitter|Big Cartel
Words by Aaron Lohan (@ooran_loohan)