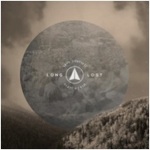 Long Lost is a side project made up of members of Boston hardcore band Aviator and Transit vocalist Joe Boynton. Leaning more towards Transit's sound than Aviator's, 'Save Yourself, Start Again' is 30-minutes of tightly wound emo anthems and one of the strongest releases of the year so far.
Back in April, Transit released the disappointing 'Young New England' which while an OK album in its own right, wasn't the follow up to the spectacular 'Listen & Forgive' we were all hoping for. It's being mentioned here because 'Save Yourself, Start Again' is in essence the Transit album we all wanted and didn't get.
Setting the tone from the off with opening line, "First things first, he's no good for anyone", 'Save Yourself, Start Again' is an exploration of heartbreak and the relationships, and even by Joe Boynton's standards, it feels incredibly personal. "I can't get used to being used, it's too much to carry" Joe declares on 'Look Back and Wave' – this is the overarching theme for the album, every song screams tiredness of the situation and a desire to escape and start again.
Of course, this isn't just a Transit B-side album and Aviator's Vinny Comeau is not only the second songwriter but also a second vocalist, and his harmonising blends well with Joe's lead vocals. 'Drive With Me' shows this at its best, with Comeau's dual vocals enhancing what could have otherwise been a run-of-the-mill song. Sadly however, the other members seem to be little more than a backing band, and the majority of the bass and drum work seems to fall by the wayside.
Long Lost are the bitter, slightly-venomous cousin of Transit, their lyrics are harsher and the emotions behind them rawer. Boynton's lyrics are incredibly heavy on the metaphor, ranging from "Avoiding each other's gaze like strangers on buses and trains, waiting for the whole thing to crash or derail" on 'Old News' to "I can be the misty haze that blankets your regret" on 'Want'. While many of the songs are in the emo-indie vein that we're familiar with from Transit, there are notable exceptions such as the brilliant American-highway tinged "Wild Hearts", which is a step out of both the original bands comfort zones and pays off as a result.
The only real problem with Long Lost is also its strength, Joe's vocals are so distinctive that it's hard for the band to escape the shadow of Transit – if given this album without knowing better you'd automatically assume it was a Transit album. Joe's vocals overpower everything, and unless you're already a fan there's very little here different enough to draw you in.
However despite this, 'Save Yourself, Start Again' is an absolutely great album, and proof that when two brilliant bands get together the results can be magical. 'Save Yourself, Start Again' boasts strong lyrics, powerful riffs and no duff tracks; it's one of the few albums that you'll want to hear all over again once it's finished. Long Lost are guaranteed to generate plenty of hype in the coming months, and for disillusioned Transit fans this album could be just what they need.
4.5/5
'Save Yourself, Start Again' by Long Lost is out now via No Sleep Records.
Long Lost links: Offical Website|Facebook|Twitter
Words by Jay Sullivan.