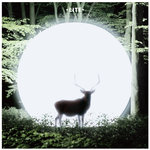 Venture in the right circles and you'll find LITE, a name likely unknown to most, to be a band whose new album many a math-rock aficionado has been eagerly awaiting. At the best of times, one wouldn't be called out for finding the genre opaque and uninviting, but the rewards reaped by the persistent have strengthened a cult of math-rock into a community. The effects of the growing respect the genre is acquiring is most evident in its contamination of the recent emo "revival", but LITE's jazz-infused cerebral puzzle will most likely prove a stumbling ground for the uninitiated.
Truth be told, I'm not convinced their new album 'Installation' will entirely satisfy those of the mathy persuasion. Nevertheless, the Japanese instrumentalists do indulge in some downright magical mathstravaganzas. 'Hunger' is a mesmerizing, and evidently jazz-influenced number, the main riff of which is an exercise in technical mastery and almost masturbatory complexity. It has a certain cyclical quality that reverberates on the previously-released 'Bond', but the impressive musicianship feats of those two tracks only lingers on the mind for so long, and some near-chaotic sections can get a little tiring.
In fact their talents are usually best put to use when they give a little more space for the music to breathe and the listener to relax his brain just a little. Doing exactly that, 'Fog Up' is a bass-driven and keys-laden groove fest that almost borders on jazzy trip-hop, though there's a satisfying head-nodding moment when they introduce some low-key riffing. 'Echolocation' proves a successful middle ground between opaque techy-wet dream and the welcome temperance of more a relaxed and contemplative mood. It's both insultingly abstruse and yet has some delightfully beautiful moments (the understated keys melody is a masterclass in breathing emotion into cerebral coldness).
Yet the band are susceptible to sounding like a band recording a jamming session, most notably on 'Between Us', an electro-math hybrid that really just sounds like a couple of talented musicians mucking about as they play along to some minimalistic electro track. At least on 'Alter Ego' the digital tendencies seem to serve the purpose of turning up "the epicness" levels (and there's no denying its build-up to catharsis mid-section is gloriously orchestrated), but there's an "Enter-Shikari on 'A Flash Flood of Colours'"-like issue of a curious disconnect between the electronic parts and the instrumentals.
LITE are an exceptionally talented outfit, and their eminently cerebral approach to music occasionally results in some jaw-dropping, head-scratching moments, but 'Installation' is too often bogged down in repetitive cycles and electro-gimmickery. There's enough greatness for an incredibly strong EP, but too much disappointing filler to make it anything more than a mixed bag.
2.5/5
'Installation' by LITE is released on 3rd February on Blood & Biscuits.
LITE links: Facebook|Official Site
Words by James Berclaz-Lewis (@swissbearclaw)